Top Franchise Choices for Success Minded Women
More specifically, I'm talking to the throngs of entrepreneurial women who currently either have a boss and a job you don't love or have your own business but aren't doing as well financially as you want to and deserve to. This is exactly why I have focused on women in franchising for the last three months; to show you what the opportunities are and to encourage you to act on my seasoned advice.
In my past articles, I've covered why franchising is the single best path to business ownership and where (and how) franchisors should build a presence to attract women franchisees. Last month, I reviewed in great detail how the numbers show you and say that the timing is right for franchise ownership.
Finally, to help you get started, in February, I outlined the best way to approach and tackle a Franchise Expo without getting overwhelmed. Next month, the International Franchise Expo is being held in New York. It's an incredible event that anyone remotely interested or even just curious about franchise ownership should attend. Especially if you like New York and who doesn't?
Those three topics only leave one thing uncovered; the big one. This month, it's time to highlight specific franchise market segments that are experiencing tremendous growth and also appeal to women business owners.
I'm not trying to pigeon-hole anyone here. I consider myself a guy's gal - meaning, not particularly girly and tough-minded. Yet, I fit right into one of these segments when I bought my Kids R Kids franchise in 1998.  No one told me where to look. I found it (long story!), and it just felt right. It was a great fit for my family and me for the next 15 years. You'll find yours too. I only suggest that you start with these Top Franchise Segments for Women below.
Senior Care
– This is a very broad category. It includes In-Home Care, Home Maintenance, Residential Living and products for seniors.
Check out:  Zounds (hearing-aides), BrightStar Care, Senior Helpers, AMADA Senior Care and Happy in the Home.
Pet Care
– This market is expected to exceed $60 billion by 2016.
Checkout:  Camp Bow-Wow, Ben's Barket Place, Wild Birds Unlimited and Fetch! Pet Care.
Children's Services
– This category is one of the biggest in the industry if you include day care services and education combined.
Fitness
– The options run the gambit from boxing to supplies and uniforms for youth sports teams.
Women's (and Men's) Care
– This category continues to expand and includes body contouring, blow dry bars, and many, many other services.
Cleaning, Maintenance & Home Improvement
– This may not sound sexy, but it's great business. Who needs sexy when you're making money?
Those were just a few of the many I wanted to mention.  Some others that defied these six categories but are worthy of your time and consideration include Cruise One, Embroid Me, Property Management Solutions, Liberty Tax, Painting with a Twist and Pilar to Post Home Inspections.
I recommend researching the many segments and franchisors by accessing the January issue of Entrepreneur Magazine, The Franchise 500 Issue. It's comprehensive, unbiased and full of key information such as start-up costs, years in business, and a number of corporate and franchised locations.  There is an incredible number of home-based opportunities, and many of the ones I've highlighted are.  Entry costs range from $10,000 to $3,000.000.
When it comes to franchising today, the options and choices are there, waiting to be unveiled by you. I've personally always been fascinated by a well-stocked hardware store and think owning an Ace Hardware would be a blast. Then again, I really like a good (veggie please!) burger.  Come to the International Franchise Expo next month and see what latent passion, talent or mere curiosity might turn into your lucrative business venture.
The best part? When you find the right fit, it hardly feels like work. Happy Hunting!
Christy Wilson Delk will be presenting "Top 5 Strategies of a Successful Franchise….for the long haul." at the IFE Conference on Thursday, June 16th at 11:30.
Click here to register for IFE Conference.  Promo code: CHRISTY
Visit BeTheBoss.com where you can view franchises by industry, investment level and other factors that will help you find exactly what you're looking for.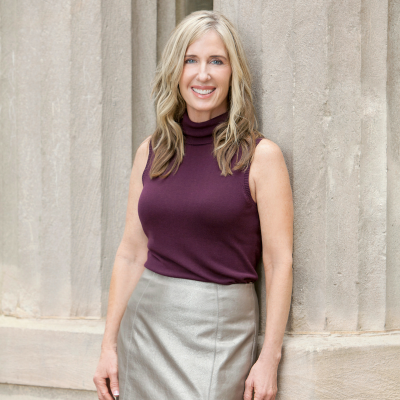 Christy Wilson Delk
Speaker | Writer | Educator
Why Report Every 4 or 5 Weeks in the Restaurant Industry
It's a best practice in the restaurant industry to have a weekly calendar and "periods" not months that that contain 4 or 5 weeks each. Many larger restaurant concepts employ this approach as it brings more consistency and comparability to the numbers.
What You Need To Know About Multi-Unit Franchising
Many of today's franchise entrepreneurs are jumping on the opportunity to invest in multi-development ownership agreements, as these are proving to be highly successful for both the franchisor and franchisee.