TOP EMERGING FRANCHISE TO CUT FEES FOR VETERANS AND FIRST RESPONDERS
G.I. Tax has been featured by us before for putting a new spin on tax preparation and for offering great services and their support for Veterans. Now they are listed as a top emerging franchise and have offered to cut franchise fees by 50% for all Veterans and first responders who submit an application before March 31st
This comes after a year of Americans needing financial relief and as the 20th Anniversary of 9/11 falls upon us this year.
Veteran opportunity
Sandler said he would love for veterans to become franchise owners with G.I. Tax.
"It would be the perfect transition into the workforce for them," he noted.
Veterans who are interested in buying a franchise get a discount on their franchise fee, anytime of the year but this year CEO Glenn Sandler has decided to cut it by 50% and open it up to all first responders, retired or active and their spouses. Your application needs to be submitted to them by March 31st to qualify.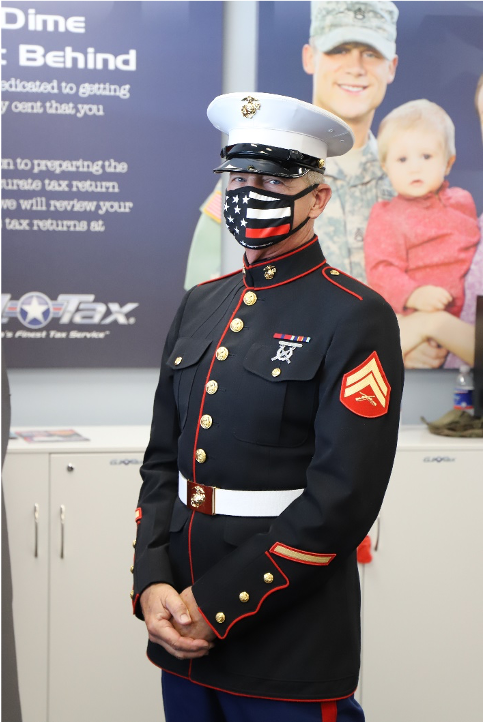 The American Dream
Own Your Own Business
Owning a G.I. Tax Franchise will Turn Your Dreams into Reality
Become a Member of the G.I. Tax Family
Begin your new life and start your career in the number one growing Franchise in the Tax Preparation industry, G.I. Tax. According to IBIS World*, the tax preparation business is a $11 billion dollar industry and is expected to grow 20% annually over the next 10 years. Being A G.I. Tax Franchisee and using the tools and training we provide; you and your family will have the income to live the life of your dreams. Imagine the freedom to do what you want, when you want to. Having the time to coach your kid's little league team and never missing a dance recital ever again. Being a G.I. Tax Franchisee will make that a reality. You can live your life financially independent and live the life you deserve, your American Dream.
Why G.I. Tax? What Makes Us Different
Simple. We are the best.
Our G.I. Tax business model is to make 100% of our customers happy, 100% of the time. We have modeled our approach to customer service and standards after the Disney company's, and our office consistency standards were modeled after McDonalds, two leaders in both respects. We felt that the Tax Prep industry needed a new concept in taking care of customers very different than "the way it has always been done".
We at G.I Tax, unlike our competitors understand that the trust we earn from our customers does not just come with preparing an income tax return once a year. The tax preparation industry for years has been a "Wham Bam, See You Next Year" business; whereby after April 15th tax offices close until January, leaving their customers no place to go for financial advice after "tax season". We have found that the relationship with our customers just begins during "Tax Season" so G.I. Tax offices are open all year long, to be there when our customers want and need us there. Businesses should be open when your customers want you there, not just when we want to be there.
G.I. Tax is the first in the industry to offer their "Patriot Bar" services to their tax customers that allow for free financial advice twelve months a year, without charge, just for being a customer. Services include notary services, financial advice, credit counseling, helping with FAFSA applications, court financial statements, and of course tax advice.
G.I. Tax has finally developed a business model for the Tax Prep industry that focuses on the customer rather than on tax office. Understanding the importance keeping of customers engaged all year with policies such as their Patriot Bar services and all year long office hours, success is imminent.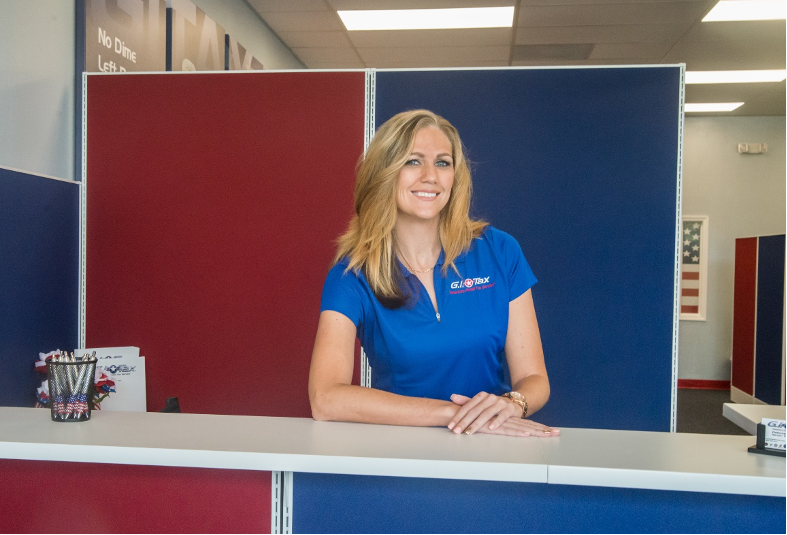 G.I. Tax Commitment
"ANYTHING WE CAN DO TO HELP YOU, WE WILL"
We are committed to your success, that means we will do whatever is necessary to assist you and your new franchise to be successful. G.I. Tax professionals will spend days or weeks with you to help you run your business. Our training is not just product training, our training goes far beyond. We will train you to understand our philosophy on the customer engagement process from the initial customer contact, to the post season engagement. We will train you in understanding our proven marketing strategies, real customer service polices, phone skills that actually work, and other proven methods of success, including techniques for success that you have not even thought about yet, and of course, tax prep. G.I. Tax software is the best in the industry, period. Also, G.I. Tax has a 24/365 support department for our franchisees, so we are there when you need us.
We are not just a tax preparation company; G.I. Tax is a people company. Many companies make these promises, we do not make empty promises. We know from experience investing in a franchise is a big decision, most likely one of the most important, if not the most important, decision in your and your family's life, WE TAKE THIS SERIOUSLY. Our commitment is to do whatever is necessary to take the stress out of your decision. Success is our passion and is the base of our foundation. As with the United States Military, "Failure is not an option" anything we can do help, we will.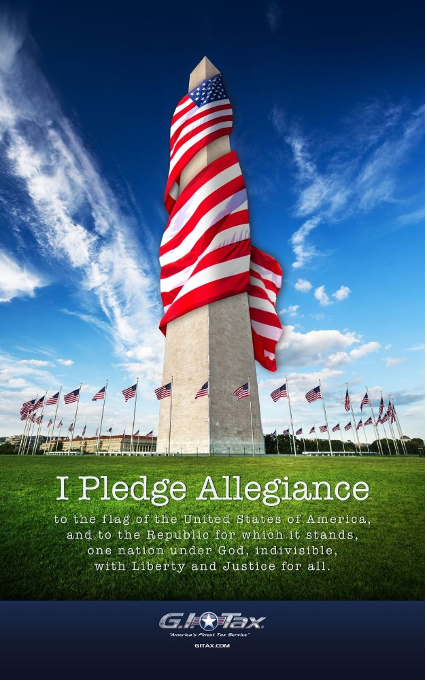 G.I. Tax Community
"REWARDING THOSE WHO MATTER"
People ask, "Why are you different, and why should I go to G.I. Tax as opposed to going to the 'green square guys' or the 'waiving statue guys'?" We say, "That's a great question", but it's also very easy to answer.
G.I. Tax is committed to helping the Veterans of the U.S. Military and other governmental warriors such as police, firefighters and teachers. Let's face it, Taxes are not everyone's favorite subject, but also taxes are recession proof, important in the eyes of our customers, and there are over one hundred and fifty-five million returns filed annually. G.I. Tax is committed to contributing dollars from every tax return prepared to support a Veteran or other governmental warrior charity. No other Tax Prep company has made this commitment, not many companies have made this commitment.
G.I. Tax understands the sacrifice of all the G.I.'s mentioned above and that we would not be able to have the freedoms we have if not for them. Therefore G.I. Tax's main mission is to be able to make a difference and become one of the largest supporters of veterans and other governmental warriors' charities.
Our founder's mission is for his company G.I. Tax to make a difference. He believes that if you are going to be charitable, be charitable to those who firmly deserve it. He believes those who sacrifice should always be taken care of. Our ultimate goal is for G.I. Tax to prepare companywide one million tax returns, when that becomes a reality G.I. Tax will be able to contribute between 10 and 20 million dollars annually to support our heroes.
Then he will feel like he made a difference.
Join in the mission, become a part of history and Invest in a G.I. Tax Franchise, Make a Difference.