Top 5 Things Franchisees Must Do To Finish Strong in 2016
Last month I wrote about what all franchisees need to do before taking a (well deserved) break so that you don't come back to a lawsuit or staff you don't recognize. Been there, done that.
That said, I hope you enjoyed your time off because it's time to get to work if you want to Finish Strong in 2016. By work, I mean, getting laser focused on hitting your revenue target. Those that follow me know I often write and talk about being strategic. This is a huge part of that. I did this every July for 15 years. It works.
You are down to the last two quarters of the year. Here's where you need to focus:
Spend 3-4 hours analyzing and 'playing' with your numbers. It's how you get and stay at Level 3 awareness. Watch this short video if you need a re-fresh on this. Christy Wilson Delk - Top 5 Secrets & Habits of a Highly Successful Franchisee.
Determine what your delta is: The amount of revenue that needs to be made up after you have determined your existing run-rate for the year. If you are over your number, set a stretch goal.
Choose 3 successful programs to re-launch, publicize and talk up that will help drive your revenue fast. This could be a client referral program, contributing more dollars to sales incentives and committing to a community event that gets you and your staff in front of potential new clients with a significant 'call to action'. (I like one that addresses each important stakeholder group: clients, staff and community. Make it count.)
Break the programs into Q3 and Q4 action items and expected return on your investment of revenue by program. Share this in detail with your top team in a meaningful huddle time. Plan the accountability dates and the re-huddle meeting.
Set the table for the end of the year celebration and rewards for yourself and your staff. Communicate results in brief each month and focus heavily on end of Q3 numbers asap.
If you maintain your focus, you will be communicating through your actions the discipline and accountability required to be successful to your staff. They will respect your leadership acumen and the entrepreneurial culture you are fostering for professional development.
And, the best part? You and your team will hit your number and enjoy the rewards! Congratulations in advance. Job well done my fellow franchisee, job well done.
More Advice from the Trenches can be found on Christy's website at www.ChristyWilsonDelk.com. Christy promotes franchisee success tools and strategies through her talks and workshops. If you have an upcoming Franchise Conference or Meeting and would like more information, please contact her at 407.399.5554.
Visit BeTheBoss.com where you can search for opportunities by industry, investment level and area while researching the franchise industry using its free resources.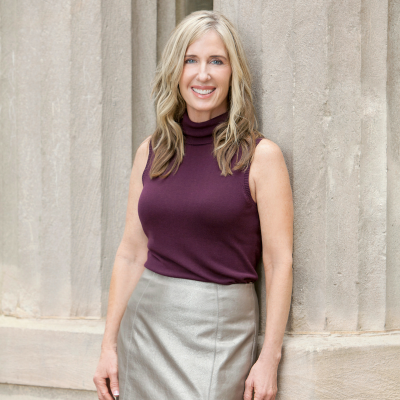 Christy Wilson Delk
Speaker | Writer | Educator
The Keys to Franchise Success
What does it take to make a franchise successful? While there may not be a magic formula to make everything come together perfectly, there are certain things that can bring a business to its full potential.