Top 10 Most Important Clauses in a Retail Lease
Picking your battles is the best way that a small tenant can get the best deal possible in a commercial lease. If you aren't an anchor tenant, you should be realistic about your relative bargaining power and not waste your asks on clauses with minimal impact. Sure, every word, every clause and every commitment is important, but some are just a bit more important than others. If you understand that, you can pick and choose your fights and trade the less important clauses for the ones that matter.
1. Rent Commencement – When do you have to start paying your rent? How far out can you push this and are any trigger points beyond your control?
2. CAM – Stands for "Common Area Maintenance Charges" – This is the additional rent that includes all of the costs that the Landlord expends for maintaining the shopping center or office building. The costs are apportioned to each tenant on a pro rata basis based on square footage. Consider a cap on charges and exclusions from items included in CAM charges so you don't get surprised with large year over year increases that you didn't budget for.
3. Personal Guaranty – Is a personal guaranty required, and if so, can it be limited in time or amount? Even if you agreed to a personal guarantee in the LOI, take another shot at limiting it when you negotiate the lease.
4. Term – When does the lease commence? Does it commence when the lease is signed, when the keys are turned over to the tenant, when the tenant opens for business or some time after that? Do you have defined rent in the renewal periods? Be aware that a "market rent" renewal is the same as not having a renewal at all.
5. Assignment & Subletting – What are your rights to assign or sublet the premises? What are the Landlord's requirements prior to consent for assignment or subletting? If you are a franchise, what are the franchisor's requirements upon a default in your lease? And most importantly, will your financial obligations be released upon assignment? This is worth fighting over before you sign the lease.
6. Use & Exclusivity – Critical to the functioning of the business. Is the use clause broad enough to cover everything you intend to do at the premises both currently and in the future? Does the use conflict with any other tenant's exclusive use rights? Can you obtain an exclusive right to your use to limit cannibalization of your sales in the future?
7. Signs – Get this approved before you sign the lease. What if the local governmental authority doesn't approve your sign? Can you get out of the lease?
8. Permits – You need to know your options if you are unable to obtain the necessary governmental permits in a certain reasonable period of time.
9. Default – If you run into trouble, try to negotiate ample opportunity to remedy a default. Take note also of different remedies for monetary defaults versus non-monetary defaults. If the non-monetary default cannot be cured in the time frame called for in the lease, you could be at risk.
10. Remedies – What are Landlord's rights on the occurrence of a default? Try to soften some of those remedies to give yourself breathing room if you run into trouble. Now is the time to ask, not when the issue comes up.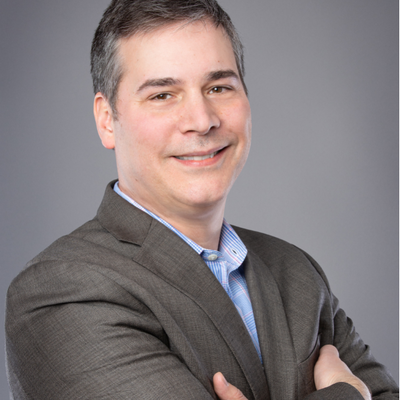 Tom Spadea
Certified Franchise Executive (CFE)
Franchising: Educating The Masses
One of the things I love about being involved with the International Franchise Association is the exposure I get to the different kinds of businesses that use the franchising business model.
Put That Content to Work!
Wouldn't it be nice if managing content was automatic in real-time and tailored to end customers? Content represents currency to your franchisees – it's their connection with their customers.