Tips On Starting A Handyman Business
Starting a handyman business isn't easy. But it is probably a smart idea. Handymen do good business and they're always in-demand. But how do you go about starting a handyman business?
Step one for starting a handyman business: be a man. Or not. It doesn't matter. It's just a name.
For the purposes of clarification, when we talk about starting a handyman business, we're talking to people of any gender. It's just a name like a "manhole cover". You can be a handyman if you're a woman. You can be a handyman if you're somebody who would rather not identify as a man or a woman. The point is, we're using the traditional, simple nomenclature here, but everybody is welcome to be a handyman as long as they work hard and hone their craft.
Step two for starting a handyman business: decide if you're willing to go it alone or if you want to buy a handyman franchise.
If you've been working a small town for years as a carpenter, house painter, or something similar, have saved up money, are well-known to all your friends and neighbors as being really handy, then you can probably make it with your own, independent handyman business. And you would be one of the few who could successfully do so. For the vast majority of people, success is far likelier if you buy a handyman franchise.
Handyman businesses do important work. Clients are not likely to trust this work to just anybody. If you're independent and a prospective client doesn't know you, you darn well better make sure you have a recommendation from somebody who does, otherwise why would they hire you? But if you have a whole company backing you, people will feel more comfortable hiring you. And if that company has an established brand name with positive connotations in people's minds, they are even more likely to hire you for the job.
Step three for starting a handyman business: pick the right handyman franchise for sale to buy.
All of the benefits of buying a handyman franchise that are listed above only apply if you buy the right handyman franchise. Buying from the wrong franchisor will just make starting a handyman business and succeeding with it all the more difficult. You want to buy a handyman franchise from a franchisor who knows what they are doing, who has experience, who offers you guidance and training, as well as other perks. Working with a third-party franchise coordinator can help with this step.
Step four for starting a handyman business: decide what kind of work you want to do.
Handyman businesses take care of a lot of different tasks. If this is right for you, you can start a general handyman business. But you might decide you want to narrow your focus. There are many other types of potentially lucrative businesses that are similar to handyman businesses. Consider starting a maintenance service franchise, a landscaping franchise, a janitorial franchise, or a home services franchise.
Step five for starting a handyman business: contact Be The Boss
At Be The Boss we can help you find the perfect handyman franchise for you. So, do you want to start a handyman business? If so, please get in touch with us.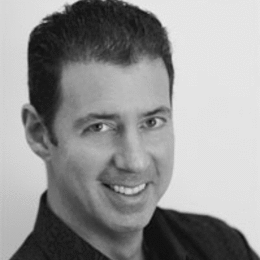 Rob Lancit
Vice President-Internet Brands, MFV Expositions
Financing for your Business Success: SBA 504 Loans
There are a variety of SBA loans that are available to borrowers who require financing a new or existing business. The 504 loan is by far the best method of financing the purchase of commercial real estate.
Millennials, McDonald's, and Miley Cyrus
Millennials, typically known for being gifted with technology and inept with social skills. As the transfer of wealth and responsibility is beginning to shift from baby boomers to millennials