Tip For Franchise Expansion
When you're researching franchises, it is important to look at the companies from all angles, and that includes the possibility of expansion. Even if you're not sure yet if you will want more than one location in the future, you should make sure the door is open and the support is there in case you do decide to expand your business one day.
Here are a few handy tips to remember if you think expansion could be the way you want to go eventually:
Look at the Existing Systems
Check into the franchises you're considering. Do they offer discounts on franchise fees and royalties and accommodations for people who buy multiple units? What systems do they support for multi-unit franchisees? For example, if you've got three locations, having point-of-sale systems that can communicate with each other will prevent a lot of headaches and extra work. Look at the inner workings of the company to see how easy it would actually be to have more than one location under the current system.
Review Potential Roadblocks
Look into rules that might hamper multiple-unit operation. For example, if you're trying to open four more units and your franchiser places limits on training, such as stating that only one or two employees can receive training at the same time, you'll hit an opening day snag. However, don't count out any franchise without speaking to someone first because there might be workarounds or special exemptions for multi-unit owners when it comes to these types of rules.
Check Into Other Multi-unit Franchisees
Most franchises are naturally geared toward one-unit owners, and that is to be expected. However, if there is a internal support group of multi-unit owners you can count on, that's a big bonus. Look into the franchises you're weighing to see how many multi-unit owners there are, and ask the franchiser if you can talk to one of them. Ask the multi-unit owner about the challenges of running more than unit under this particular franchiser and find out what type of support is in place.
Whether you want three units right out of the gate or a decade from now, do a little extra research to see if multi-unit ownership is feasible under the franchiser you're considering. This way, you can position yourself on the right business path.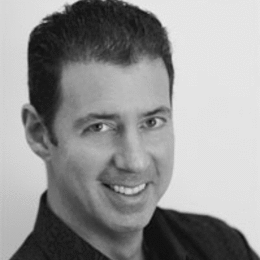 Rob Lancit
Vice President-Internet Brands, MFV Expositions
Advice For Success in Franchising
Business with a history of success, like a franchise, will do better than starting one on my own, but even they fail sometimes. What would you say is most important to do to be successful if I purchase a franchise?