Time to Count the Eggs in Your Basket
Spring has officially sprung and while it may be too soon to count your year-end chickens; it is decidedly not too soon to count your eggs. If you've been following along with me, you know exactly what I mean.
Assess How Your Organizational and Fiscal Plans are Shaping Up for 2019
You also know this:  I hold steadfast to a "No Shame" philosophy -- meaning it's not too late to implement a plan for your financial success this year.  As I write, it's the first week of the second quarter. I ran my franchise for 15 years using an annual goal and a quarter by quarter calendar. I also raised my revenue and profit each year.
In my book, Adventures in Franchise Ownership (AiFO for short), I outline the 4 Pillars Approach which I developed and relied heavily on as a franchise owner. This approach, or framework - simplifies your planning, leadership and management tasks while keeping you fully aligned to your franchisor's brand and processes. For counting your eggs and projecting your hatchlings, we focus on Pillar 3, the money pillar.
Money Metrics to Grow Your Business
Develop Your Money Metrics incorporates two of the four primary functions of management that are taught in every business school and in my own classrooms:  Planning and Controlling.
Simple basic planning equates to setting a financial goal for the year and developing client and employee programs that enable you to reach your goal.  This (Level 1 knowledge) implies that you know where to find the financial information needed in order to set your goal and make your plans and is fully explained in AiFO.
Controlling on the other hand, means you take a periodic measure of your progress towards your goal and either make changes, if needed – or leave your plans intact if your plans are working well and you are going to reach your goal.  I recommend a monthly and quarterly check (measure and compare) before implementing any change process.  This allows for holiday cycles, weather issues and other anomalies.
5 Keys to
1. Gather as much data as you can before you establish your financial goal.  One AiFO contributor, Scott Kallen, a top performing Philly Pretzel Factory franchisee added 10% each year to establish his annual goal.  Your franchisor and system franchisees can help if you are a newer franchisee.  Keep your data in a file for easy reference and future planning.  Going forward, keep monthly or quarterly tracking numbers.
2. Planning includes adding, changing or omitting programs.  I did a monthly large, classy gift basket raffle to encourage families to pay in advance for future services (one ticket for each week paid) and periodically something (again – very visual) for client referrals.  No shame in letting your clients know that you need their business and want their friends and co-worker's business. Try to keep this type of program fresh and fun.
3. Establish a regular day of the week or month that you review your numbers with your top team.  If you don't have a top team, make your front-line personnel your top team.  People generally are thrilled to learn about the inner-workings of your business and you will be loyalty and a team culture by letting them in on your plans and projections.
4. Keep your staff laser focused on the daily, weekly and monthly revenue by
celebrating the short-term wins with small rewards and make adjustments as needed on a quarterly basis. That helps maintain motivation and the excitement as the team starts to function at a higher level.  This same PPF franchisee handed out cash at the end of a successful weekend.
5. Reward appropriately for reaching specific and well outlined goals such as a quarterly target.  I had a bonus program for my managers that included quarterly, and end of year stretch goals.  Another top performing franchisee, Ruth Ann Grimsley, a long-time multi-unit Great Clips owner; used a year end cruise reward for her best performing managers.
Sound easy? It can be.  As long as you have the motivation, discipline and persistence to stick with it.  And I know you do.
Now, go count your eggs!
Christy Wilson Delk is a former franchise owner, business professor, author and conference speaker.  Her book, Adventures in Franchise Ownership – 4 Pillars to Strengthen, Protect and Grow Your Business is available on Amazon, Barnes & Noble and (for bulk purchase) at  https://www.porchlightbooks.com/product/adventures-in-franchise-ownership-4-pillars-to-strengthen-protect-and-grow-your-business--christy-wilson-delk?variationCode=9781683508830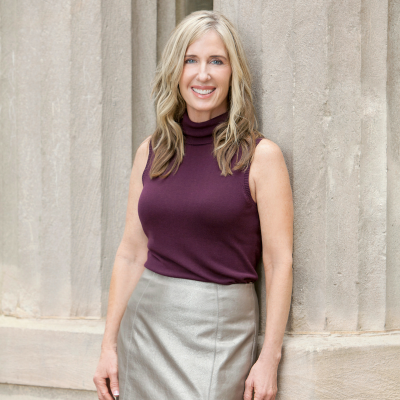 Christy Wilson Delk
Speaker | Writer | Educator
Traits of Successful Franchisees
Franchising has become increasingly popular during the past several decades. Here are several character traits that successful franchisees typically share.
Where will Passion Take You in Business?
As an entrepreneur & coach specializing in helping people find great businesses to invest in, I find lots of people having that exact question – they want to feel excited about a business, and get confused where "passion" really fits in.