Three Tips for Finding Your Best Franchise Fit
Here at BeTheBoss.com, our goal is to help all types of entrepreneurs find the franchises they need to be both successful and happy. On our site, you'll even see how quickly it is to find all sorts of franchises. However, with so many opportunities available, how will you know what's the best franchise for you?
While most entrepreneurs know exactly what franchises they want based on their interests, others may have trouble finding which one best meets their needs. If you're an entrepreneur browsing through our site and need of some advice on how to find the best franchise fit for you, here are few questions you can ask yourself, and that may help you narrow down your list:
What's your personal style?
The majority of the time, entrepreneurs will choose franchises from industries they're most interested in. For example, someone who has an affinity for beauty and health may choose a hair salon or healthy food franchise. So, the road to finding your best franchise fit often starts with a little self-discovery. You should consider your likes, dislikes, and how you'd feel being in a certain industry compared to another in the future.
How much money do you have to make the initial investment?
Aside from your personal style, something else that plays a big factor in finding the best franchise fit is your piggy bank. If you have a set budget, it may be wise to narrow down which franchises are the most affordable for you. However, if you have some money to play around with, you can choose one that requires a larger investment. In the end, you'll need to decide how much money you're willing to spend to make more money.
How involved do you want to be?
There are some franchises that don't require owners to be directly involved in their operation, and there are others that do. So, something important to think about is what your goals will be as the business owner. Do you want to just invest, show up every once in a while, and make the money? Or, do you to be more hands-on?
On BeTheBoss.com, we have hair salon franchises for sale, beauty franchise opportunities, and a plethora of other industries for you to choose from. To begin your search for the best franchise for you, just navigate to our home page and pick the industries you think you're most interested in.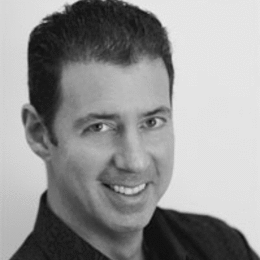 Rob Lancit
Vice President-Internet Brands, MFV Expositions
Questions to Ask Your Franchisor
When evaluating a franchise opportunity, you can learn a great deal as to whether the opportunity is excellent, good, or bad simply by asking the franchisor some targeted questions.
Five Benefits of Being Your Own Boss
What the benefits of being your own boss are? Taking advantage of one of our many franchise opportunities for sale, you can become your own boss, which has many benefits.