Things to Consider Before Bringing Your Franchise Brand to the U.S.
Things to Consider Before Bringing Your Franchise Brand to the U.S.
The opportunity of expanding your business to the United States market is exciting. Whether you are looking to simply invest, relocate temporarily while working in your business, or are seeking work and citizenship for you and your family, there are choices to be made and different routes to take. U.S. franchise laws and best practices are available for guidance, and organizations like the International Franchise Association (IFA) and others exist as resources, however, seeking the advice from professionals within the franchising industry can uncomplicate the process and make your dreams of global expansion a reality.
The Law
As you consider where in the U.S. to market your concept, it is recommended that you become well versed with state and federal requirements.
Franchise laws and regulations exist at both state and federal levels. One must consider provisions in place regarding franchise registration, disclosure and relationship laws.  Relationship laws govern the ongoing relationships between franchisors and franchisees, as well as between manufacturers and dealers or distributors.[1]
In addition to federal and state laws, there is the issue of status. How do non-U.S. citizen businesspeople apply for status to invest in or establish a business on U.S. soil? Two options to discuss with your immigration attorney are the E2 visa and the EB5 visa. There are pros and cons to each, and there is a House Bill (H.R. 3265) that has been introduced to the United States Congress that would impact the E2 visa for the better, and it should pass.
The Industry
Foreign investors are advised to conduct their due diligence before becoming a franchisor in the United States. Ask yourself some basic questions. Is there a market for my concept in the U.S. and is it competitive? How does my initial investment compare to my competitors? Do I want to live in the U.S. and run my business or stay in my own country? Can my family join me? How much will it cost?
According to the IFA, the top three most populated franchise industries are Quick Service Restaurants (QSR), Personal Services, and Business Services. Highly regulated industries by the U.S. government include energy, communications and defense. If your business interests lie within these three categories, the opportunities are still plentiful but may take more time. Some industries, such as those having to do with farming equipment, alcohol distribution, automotive dealerships, and more have industry specific laws that work in favor of the business professional.
Tasks at Hand
Once you have decided that bringing your business to the United States is the chosen avenue toward expansion, there is housekeeping to be done. Namely, paperwork and money matters.
The two most significant documents created throughout the franchise process are the Franchise Disclosure Document (FDD) and Franchise Agreement. Both are typically prepared by a U.S. attorney specializing in franchise law. The FDD is a mandatory legal document that outlines many specific aspects of its franchise program and includes 23 required elements. A Franchise Agreement is a legal, binding contract between a franchisor and franchisee and may include elements that give an overview of the arrangement, terms, fees, etc.
We suggest that when you bring your brand to the US, you create a US entity that will conduct all franchising activities in the US. As a new franchisor in the US, you will only need to have an opening balance sheet with cash in a US bank. This opening balance sheet must be prepared according to US GAAP.
The Reward
The journey to become a foreign investor/franchisor in the United States is a process worth the effort. Like franchising, systems are in place to simplify the process for those driven to bring their concepts here. With the right professional guidance, you too can see your name, or the name of your business, operating on any Main Street in the USA.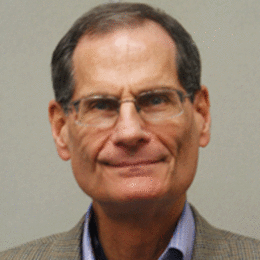 Harold L. Kestenbaum, Esq.
Partner, Spadea Lignana Attorneys at Law
Sign Franchises Working Mechanism
If you would like to learn more about sign franchises, how they work, and if there are any sign franchises near you available for sale right now, please contact us
Protect Yourself: Negotiate Tenant Friendly Lease Provisions
Negotiating a lease is a lengthy process. To say that a lease, drafted by the landlord's counsel, heavily favors the landlord is a huge understatement. However, there are important provisions that tenants can negotiate into a lease to protect their interests.