The Ups and Downs of Owning a Franchise Business
Starting a business via a franchiser has obvious appeal. When you start a business on your own, there are a lot of unknowns to contend with, whereas a franchiser has a proven system that is already working for people.
That doesn't mean, however, that you will be instantly and forever successful as a franchisee. It's still a business that will require hard work, and you will have to operate under rules set by someone else.
If you are thinking about franchise opportunities, you need to know what to expect. Here are the upsides and the downsides of joining a system.
The Upsides
You might already have a brand in mind. Regardless of what drew you to it, know that the following benefits are most commonly associated with joining a system.
No startup stage
The toughest part of any business is often in the startup stage, where you need to do market research, get a business plan and more. As a franchisee, you'll skip this phase since you're becoming part of a system that already works.
Immediate name recognition
Franchisers carry a name people know and (should) trust. Getting people to recognize a brand can be very tough, but your franchise business will have a name that people are already familiar with.
Training and support
Part of why franchising works is that the system is easy to replicate, and this includes properly training employees and the franchisees. You'll get help bringing your new employees on board and up to speed on how your business works.
Marketing and advertising help
As a franchisee, you may have to invest some resources and time into advertising and marketing, but your franchiser will promote your business using campaigns at a national level, including online and on TV. You should also receive help from the franchiser on how to do effective campaigns of your own for your location.
Purchasing power
One clear advantage larger businesses have over smaller ones is their increased buying power. A franchiser can buy big amounts of equipment and inventory for franchisees, so you'll pay less than you would on your own.
Better access to financing
The biggest barrier to any business is entry cost. The price tag of franchise opportunities varies widely, from thousands to over a million dollars. However, as a franchisee, you'll have the information and data you need to have the best chance of getting financing.
The Downsides
There is no such thing as a perfect business model, and becoming a franchisee will have it own set of drawbacks. Know what you have to contend with before you make your final decision.
Rules and regulations
You're necessarily your own boss as a franchisee. You will have some autonomy, but you will have to follow the operations, regulations, rules and directives of the franchiser.
Higher startup costs
Becoming a franchisee can be expensive, and it can be more than you would pay if you started your own business. Just the initial fee can make a dent in your finances, if it isn't out of reach to begin with. Even with financing, the cost of this can be an issue.
Perpetual royalty payments
On top of the costs of entering this space, you'll also have to regularly pay your franchiser in exchange for the use of their system and name. Some franchisers require their franchisees to contribute to advertising and marketing expenses as well.
Lack of reputation control
No matter how great your location is, it's still tied to the brand as a whole, so issues that affect your brand impact your location, too. A major brand scandal, for example, can negatively impact your business even if your location has nothing to do with it.
Contractual agreements
When you decide to buy into a system, you will sign a contract that lists all that you can and can't do as a franchisee. Break one of these rules or requirements, and you could even lose your business. Should you decide to exit, you can find the process harder than you would have because of that contract.
The decision to join a franchiser comes with many of the same concerns and considerations as opening an independent business would. However, knowing the specifics of what makes this a good or bad decision will help you arrive at the best conclusion.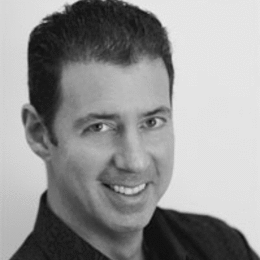 Rob Lancit
Vice President-Internet Brands, MFV Expositions
Effective Public Relations for Emerging Brands
If you've neglected your PR marketing strategy in lieu of other marketing campaigns. There are affordable ways to create a quality and effective public relations campaign to build awareness about your franchise brand.