The Ultimate Small Business Start-Up
Franchising could be viewed as the ultimate business startup—the business units are small enough to provide local goods and services yet large enough to provide efficiency and profitability. Most of us equate the branding associated with the big name franchises with huge multi-million dollar firms. In reality, franchising is a conglomeration of small and medium sized businesses. Most of the larger franchise operations started out as a small, modest entrepreneurship. Their growth came from selling the small entrepreneurship to fellow entrepreneurs thereby building the brand. There are over 801,000 franchise units in the country. These units generate $868 Billion dollar in revenue. That would equate to an average annual revenue of $1Million per location. Most franchise owners only own one establishment and employ less than 30 people. The US Small Business classifies a small business, depending on the sector, as up to $32.5 Million in revenue and 500 employees. Small business standards for a restaurant is defined as having revenue ranging from $7.5 Million for a full service concept to $11 Million per for a fast food concern. Of the top 50 fast food restaurants only half would generate less than $2 Million per unit. While McDonald's is the ultimate $36 Billion brand, over 80% of McDonalds restaurants worldwide would classified as a small business. Many believe that big name franchises are big companies. However, the franchise start up is ultimately a small businesses startup.
Franchising is also considered the ultimate creator of small business jobs. Franchised businesses directly provided nearly 9.0 million jobs or 15% of the jobs contributed by small businesses. Franchised businesses directly provided a greater number of jobs in 2016 than all manufacturers of durable goods, such as computers, cars, trucks, planes, communications equipment, primary metals, wood products, and instruments. Franchises provide the Main Street good and services that we expect from a local small business. The biggest difference is that the business model for this type of launch comes with a proven history and a higher success rate. According to the U.S. Bureau of Labor Statistics, about 50% of all new businesses survive 5 years or more, and about one-third survive 10-years or more.
If an entrepreneur were to invest in startup with less than $25,000 and grow and plateau at their own pace. Some recent franchise concepts are housed in kiosks, vending machines, photo booths or free-standing phone charger machines. Some of the fastest growing franchise concepts are available for under $25,000. If an entrepreneur wanted predictable growth, minimal risk, and a proven return on they could purchase a franchise. The fastest growing franchise concepts are those that supply local communities. They are small business concepts that require minimal up-front investment. No matter how small the investment, the new business owner needs to know how soon they can get a return on that investment. New startups often go through a slow growth or no growth phase. Many may lose money in the initial years before breaking even. It may take three to five years to establish a pattern on growth. Most franchises deliver a return sooner than starting from scratch.
The one thing that distinguishes a start up from an individual franchise is the required level of investment. Most businesses are started by people who invest in their own dreams at their own pace. Their start-up capital came from savings or credit cards. Twenty percent of start of businesses used no start-up capital at all. Some small businesses can qualify for financial assistance from a lender. Nearly 80% of small businesses surveyed stated that they created their business from scratch. Twenty percent of owners reported that they purchased or inherited their business. When one considers that the average small business will not turn that firm into a million dollar concern, the contrast becomes clearer. If one envisions a multi-million dollar success, franchising is a better option. Investing in a franchise, can make the same start up entrepreneur more successful in far less time. Small business hopefuls should not be dissuaded from considering franchising as an option. There are many small franchise concepts that offer lower risk and faster returns to the aspiring entrepreneur.
.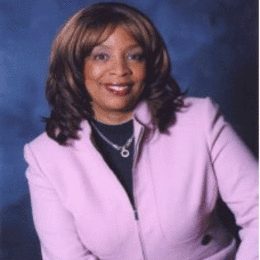 Elayne McClaine
Regional Director
5 Reasons to Pursue Franchise Opportunities
They're great opportunities for entrepreneurial and independent-minded people who like the idea of owning their own business. This article will go over five reasons you should consider pursuing franchise opportunities.