The Traditional Franchise Model Under Siege
Those of us who have been around a while remember when franchisors and franchisees set mutually beneficial goals in spite of the conflicts inherent in the model.
Today, to one degree or another, virtually every publicly held restaurant franchisor, and many privately held organizations, are employing an "asset light"  business strategy.  Asset light by definition, employs financial restructuring to reduce the assets employed to improve margins and overall profitability.  Techniques used include refranchising company operated units,  laying off staff to reduce G&A,  spending available capital to  buy back company stock to increase earnings per share, and a host of financial engineering techniques to improve the balance sheet.
On the franchisee side, franchisee mergers and acquisitions have created mega franchisee organizations with multiple brands and thousands of units; franchisees have started franchisee associations independent of the franchisor; and more and more franchisees are successfully resisting costly promotions and innovations designed to increase the top line launched by their franchisor.
The original franchise model was built on the premise that the franchisor would continue to operate a material number of its own units and therefore would set system goals and operational imperatives  that were mutually beneficial.  The asset light strategy exacerbates the inherent conflicts within the franchise model.  Franchisees are reacting as described above by generating leverage through size and in the forming of independent franchisee associations.
Certainly, not all franchise organizations reflect these circumstances.  It is curious that arguably the most successful franchise organizations in the restaurant business are either using the traditional model (the company operating a large percentage of their own units) or a  modified version of the traditional model.  By way of example, I am referring to Texas Roadhouse and Chick-fil-a.
Texas Roadhouse operates a large percentage of its own stores and is an extraordinary example of a franchisor that is operationally focused and sensitive to unit level profit, its overall financial success is dependent on it.
Chick-fil-a owner operators invest in each restaurant as partners with the company.  It is a hybrid form of franchising but what has made it so successful is that the franchisees for the most part are limited to one restaurant. The owner-operators are totally dependent on unit level economics but, to a degree, so is the company.  Chick-fil-a has one of the highest average unit volumes in the restaurant industry and consequently the  income of the single unit owner operators is into six figures.
If you or someone you know is considering a franchise opportunity, pay attention to all the data in the Federal Disclosure Document.  How many units is the company operating, what percentage is that of the total and is that number growing or shrinking?  Are the franchisee units outperforming the company units?  Is the franchisor G&A stable or are there signs that it has been reduced?  How many franchise stores are each Franchise Business Consultant responsible for and is that number growing or shrinking?
Is the company making money on it the units it operates?
You want to know if the company you are considering is employing an asset light strategy.  They don't have to tell you but the data will. If the franchise you are considering operates few or none of the units it is selling, my recommendation is look elsewhere.  There are just too many other opportunities out there.
Comments?  Feel free to contact me at mcdevitt0511@gmail.com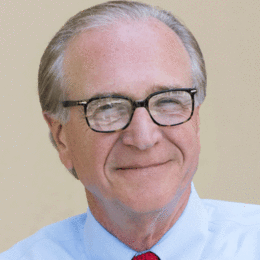 Bob McDevitt
CFE,Senior Vice President, Franchise Development
5 Myths of Franchise Ownership
The downside of telling your family and friends that you're going to buy a franchise is that they will want to tell you what they know about franchising, and usually what they know is wrong!
Public Relations (PR): Building Your Franchise Brand Through the Media
The Public Relations society of America partially defines PR as "anticipating, analyzing and interpreting public opinion, attitudes and issues that might have an impact, for good or ill, on the operations and plans of the organization." That's a big responsibility. Franchise PR marketing plays a significant role as an amplifier of company messaging and buffer in crisis management. It is the key component that aligns brand story with its unique selling proposition, its mission and its leadership team, and then takes it to the public. They are the "big thinker" in a room of business analysts, harder to measure but necessary to round out the big picture.
Help Local Franchises Stay in Your Brand's Lane
Prospective franchisors are investing in the franchise space because they wish to be their own boss. While management experience and leadership skills are integral to successful franchises