The Table is Set for Franchise Restaurant Expansion in 2021
It is actually not too hard to see why we should be optimistic about the future of restaurant franchise sales, even as this pandemic lingers and restaurant closings continue. If you consider the ingredients which, when combined, can lead to a resurgence in franchise sales, you can see why the coming year might just be a banner year for franchise sales in the restaurant franchising sector.
The economic climate will feed the franchise boom.
Although it may sound counter-intuitive, recessions are often a boom time for franchise sales. One main reason: high rates of unemployment are good for franchising.
While franchising allows a restaurateur the financial leverage of using someone else's capital to expand, it allows "resource leverage" as well. In the restaurant industry, in particular, the recent wave of closures provides an experienced group of future owner/operators who might make ideal franchise owners. Even as the closures level off, there will not be enough executive-level jobs left in the restaurant industry for those who were displaced at the higher-end of the pay scale. Franchise sales can benefit from the desire by those displaced executives looking to provide more predictability and exercise more control over their futures. Their level of operations experience, local connections, and desire to take the reins of a foodservice business, can allow them to open units more efficiently and with better community buy-in than corporate expansion offers.
As of early September, the National Restaurant Association reported staffing levels still three million below what they were in February 2020. This grim statistic indicates an even larger pool of furloughed restaurant employees available to staff a new location. The scaling back on unemployment benefits (from the extra $600/week) will also likely lead to more worker availability.
The availability of restaurant space at favorable terms will also fuel restaurant franchise sales. While many businesses such as bookkeeping, direct sales, and digital marketing can almost fully convert to work-from-home, for the restaurant industry this is impossible. Even if the conversion is from a larger footprint to drive-through only or from a full sit-down dining room to a ghost kitchen with delivery, restaurants still need space and the pandemic has resulted in a wealth of optimal space at reduced pricing for future restaurant locations.
Bottom line: There will be a plethora of individual owner-operators who will see franchising as their only way to maintain the lifestyle to which they have become accustomed. And at the same time, existing multi-unit operators will see this market as a once-in-a-lifetime opportunity to secure prime locations, often with equipment in place, at below market rents, and with below market interest rates.
The strength of franchising as a business expansion model continues.
While it seems the world has been turned upside down, smart entrepreneurs will not forget fundamental business principles which have weathered economic fluctuations. Expansion through franchising allows a restaurateur to avoid the typical issues with organic expansion by substituting a highly motivated franchisee as both business owner and unit manager. Franchising allows for growth using others' capital, and funding and lending is still readily available with interest rates at historically low levels. Even in normal times, franchising allows for expansion at a faster pace than organic growth; and this will be especially true as we turn the corner into 2021.
Those that survive and thrive.
To be sure, not all restaurants are prepared to franchise and not all existing restaurant franchisors will weather these difficult times or be in a position to take advantage of the franchise-sales-friendly atmosphere that comes from the many changes the pandemic has brought to the marketplace. The pillars of a strong franchise offering still need to be in place: a franchisable concept which will work in the new world order, streamlined documented operations, informed site selection and strong forward-thinking management. Those businesses which were in good shape going into the pandemic and remained so (even with necessary modifications) will be the ones to emerge stronger and better able to leverage the inherent benefits that we will continue to see in the months ahead.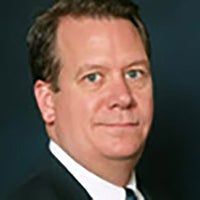 Mark Siebert
Founder of the iFranchise Group
How the Staffing Business Works
A staffing agency is a good business to buy because its long term potential is easier to gauge than with other businesses. Read in to learn how can you know which staffing business for sale is the best one to buy.
Mistakes Will Cost More Than You Think
Most people who start independent business, i.e. not a franchise, eventually will say: I made too many costly mistakes. Those mistakes may or may not kill the business, but they will reduce the amount of money that an owner can pay to him or herself.
My Franchising Dirty Little Secret
Last month I wrote on the philanthropic aspect to franchising that was occurring in the medical industry. A nonprofit sprung up recently due to a medical reason.