The Stats on Automotive Franchises
There are two types of franchisees in this world: those who come to franchise ownership because they know, love, and excel within their given industry or business, and those who want to own a franchise for the sake of franchise ownership. There are plenty of people who have worked within an industry for years or even decades and who have saved up some money. For them, the next logical step is to buy their own franchise in their given industry. For such people, it's usually pretty clear which franchise they should buy, or, at least, in which industry they should buy a franchise. For others, the decision is not so clear.
Picking A Franchise
Nearly everybody, on some level, wants to be their own boss (hence the name of this website). And franchising is a great way to do that. You get to run your own business but with the added guidance and support of franchisors and under the umbrella of an already known and respected brand name. It's for this reason that many people decide to buy a franchise. But not everybody has a passion for or expert knowledge of a given industry. For such people, they have to choose a franchise based on the merits of that business. Any half decent franchisor will provide training and education so it's fine not be an expert going in. But it does mean you don't have a lot of information on which to base your decision of which franchise to buy. Well, what about an automotive franchise?
Automotive Franchises
Automotive franchises are a great choice for a franchise to buy. First, the core concept of an automotive franchise is pretty straightforward. Vehicles require regular maintenance, service, and repairs. When your vehicle needs one of these services, you take it to an automotive franchise. It's easy to understand so there's not much of a learning curve to get started. Second, automotive franchises have a lot of potential customers.  A lot of them.
Numbers on Automotive Franchises
One hugely attractive quality of automotive franchises is that nearly everybody has cause to frequent one. Most American families own at least one vehicle. In 2016, there were over 300 million vehicles on American roads. That's a lot of vehicles. But it's not just the number of vehicles out there that make automotive franchises attractive.
There is also the age of the automobiles out there. The average age of the average vehicle in the U.S. is at an all-time high. Older vehicles need more maintenance, service, and repairs than newer vehicles. So not only are there more potential customers out there for automotive franchises than ever before, the average potential customer out there has more need for automotive franchises than ever before.
Growth for Automotive Franchises
Another good reason to buy an automotive franchise is the amount of growth predicted for the sector. Automotive franchises are a big part of the automotive aftermarket and this market is worth a lot. Globally, the automotive aftermarket is forecasted to achieve a valuation of over $700 million by 2020 and to surpass the $1 trillion mark by 2022.
Get in Touch
If you would like to learn more about automotive franchises and which automotive franchises are currently looking for qualified franchisees in your area, please contact us.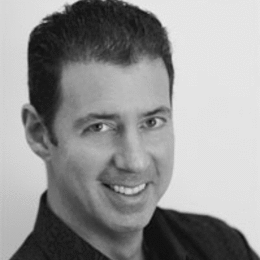 Rob Lancit
Vice President-Internet Brands, MFV Expositions
4 Benefits to Running a Kiosk Franchise
Kiosk franchises are franchised businesses that operate out of kiosks. But what are the benefits of running a kiosk franchise? This article will go over four of them.
Franchising Is A Strong Business Model in Mexico
Franchising including International Franchising is an incredibly strong business model in Mexico. Here are just a few examples of successful U.S based Franchises that have an important presence in Mexico.