The Silver Lining of Franchise Marketing and Operational Shifts in 2020
Mark Siebert, CEO iFranchise Group
When COVID-19 lockdowns and travel restrictions went into effect in March 2020, franchise professionals needed to pivot quickly to alter lead generation efforts which focused on leading candidates toward in-person meetings. Now that we have implemented several months of modified franchise marketing and sales tactics, we can see that some of these changes are actually systemic improvements that may well become a part of the franchise marketing process even post-pandemic.
When live events became online events, franchisors realized they could still generate leads with reduced costs and less travel. Not only do these online events help enterprise franchise brands, they help the emerging franchisor to exhibit at the same level of its more experienced competitors, thus leveling the playing field. Even when franchise trade shows are held in person again, they will most likely continue to have a virtual component. Since attendance at these shows is also usually free or low cost, and when there is no travel involved, these shows may attract a wider audience of prospective franchisees. Access to the resulting attendee/visitor lists is marketing gold for franchisors.
At the end of the day, franchisors want qualified leads, and these leads will continue to come from a number of leads sources. Fundamental to franchise lead generation is that leads need to be cultivated and nurtured from multiple sources, both organic and paid. During the last nine months, the most successful franchisors have continued this holistic marketing approach. With more people spending even more time online, franchisors need to be present where the prospects are searching, with compelling messaging which shows how a brand has weathered the COVID storm. With this in mind, Search Engine Optimization is even more important today than it was a year ago. And more franchisors are using video testimonials through multiple avenues to provide validation and improve SEO, versus telephone and in-person meetings of the past. We expect these trends to continue and see broader acceptance across the board.
Once leads are generated, the subsequent franchise sales process has also shifted in ways that we expect will become permanent. Virtual discovery days have been a big success for many franchise brands. For franchisors looking to hold some face-to-face events going forward, discovery days may evolve to include involve multiple smaller meetings with limited staff. The franchisor might also space them out over a couple days and may conduct visits of locations remotely. In the end, while live discovery days may make somewhat of a comeback, virtual meetings in some way, shape or form are likely here to stay.
Finally, once the sale is made, the pandemic has led franchisors to make even greater use of technology for field support and training. While this use of technology for support is nothing new or exclusively COVID-driven, franchisors who had these systems in place found themselves in a much better position than those who lagged behind in technology.
Ultimately, the old adage is true: change isn't always easy, but change is good. The franchise industry, like so many others, has seen its hand forced by the impacts of COVID-19, but the end result is likely to be that, in multiple aspects, the industry is in a far better place going into next year than where it started going into this past year.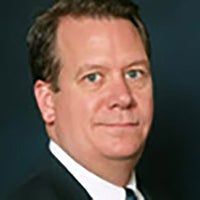 Mark Siebert
Founder of the iFranchise Group
Be Part of a Winning Team
Choosing a proven franchise system can drastically improve your chance at success. However, a franchise isn't an automatic guarantee of success in the business if the system doesn't have a sound plan.