The Power of First Impressions
Have you ever noticed that while "first impressions are lasting," frontline hourly employees almost never are? Just six months after their first day on the job, over 50 percent are gone. While a few were probably not a suitable match for the position in the first place, many productive, dependable, hard-to-replace employees end up taking their talents elsewhere too.
So what happened in between the new hire's wholehearted acceptance of the job offer and the day they left? More often than not, we find that they become disenchanted with management. Many report their manager spent the bulk of his or her time putting out fires and/or dealing with difficult employees and the problems they create. This leaves the dependable, self-directed people to manage themselves and it doesn't take long before they start to feel underappreciated and overlooked.
The good news is this common problem can be remedied with a simple system that uses the power of first impressions to retain those great employees.*
The system requires just five, simple interactions with each new hire at specific, critical intervals. These short interactions have proved to reap long-term rewards in terms of reducing costly employee turnover and helping to build the kind of quality frontline staff you want and need for your business.
1. The First Hour on the Job:
There will never be another time when your new employee will be as open and eager to learn. This is when he or she will by trying to understand your expectations – as well as to live up to them. So spend the first hour building your relationship. Make your new hires welcome and comfortable. Give them an opportunity to ask questions, meet everyone, and get comfortable with their surroundings.
2. End of the First Day:
Never let your new hire leave disappointed or confused. Take the last 15 minutes of the day to find out how it went, answer questions, and ensure the new person leaves with a great first impression. Reinforce the positives and defuse any negatives.
3. End of the First Week:
The goals of this meeting are, once again, to rein-force the person's decision to join the company as well as to get feedback and see if your new hire has noticed anything that doesn't quite make sense or could be improved. Take advantage of their fresh perspective; asking for their input makes them feel valued.
4. First Paycheck:
This is the best time to give the person feedback about their performance to date. In most cases, you'll be able to give them a pat on the back and tell them that they are proving to be a valuable asset to the team. If their performance in not up to snuff, it's time to have a heart-to-heart, reiterate your expectations and what will happen when if they are not met.
5. The End of the First 30 Days:
This is the time to consider how well you and your team have performed in bringing the new employee up to speed and to reevaluate the employee's overall performance. If the new hire is not meeting standards, ask yourself if you and your team are at fault or if the employee is simply not a good fit. Either way, remedial action is called for.
First impressions are lasting, so keep your best people on board by making it a point to interact with them at each of these five critical junctures to build a positive relationship that will withstand the test of time.
Find a franchise business that suits your needs at BeTheBoss.com.
*The complete system, with step-by-step instructions and easy to use checklists, is in the author's newest book, The Five Firsts: A Simple System to On-board, Engage, and Retain Top Talent To read an excerpt and buy copies, visit the store at: www.humetrics.com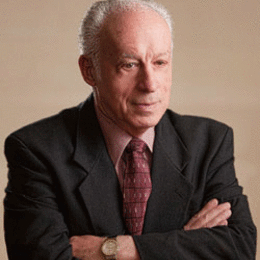 Mel Kleiman
Founder, Humetrics
The Best Franchisee Is An Educated Franchisee
For every one person who buys a franchise, thousands more wonder if they should. They don't because they don't feel comfortable. That is, they don't believe they know enough about franchising to make a wise decision.
Beyond the Franchise Training Manual
The training manual trains the prospective franchisee more on how to be a franchisee than on how to be a responsible entrepreneur. Franchising operations prepare new franchises to build up the business operation based on previous franchisee experiences.
Why Cafés Make Such Good Franchises?
Cafés have long been established as a successful form of franchise, nearly ubiquitous. If you would like to learn more about café franchises or begin the process of starting your own café franchise, please contact Be The Boss.