The Positives of Post Pandemic Franchising
There is no question that the last year has been a challenging one for all business large and small, new and established, franchise and start-up. The forecast for the remaining quarters of 2021 is bright however, especially if you are interested in operating a business within an industry now conditioned to thrive post-pandemic, and specifically if it is a franchised concept.
What exactly does it mean for a business to be "conditioned to thrive post-pandemic?" There are industries that performed extremely well despite various city-wide, state, and regional shutdowns. Not only did business owners adapt to new unforeseen conditions, but they also grew more innovative with digital and online services, more determined as they scaled down their overhead, and more confident they could weather the storm. These businesses and their owners are the literal poster children for "that what hurts us makes us stronger."
The U.S. foodservice is a prime example. According to Nation's Restaurant News, consumers will take advantage of a revived economy, eating and dining in newly discovered ways, as well as in the old familiar ways they can't wait to get back to. The QSR market pivoted toward primarily take-out and delivery services during the pandemic and now excel in those areas that were secondary before. As doors re-open this year and they welcome diners back inside, food establishment owners now have the confidence to ramp up operations in all aspects of their business.
Commercial cleaning services were in high demand during 2020, adapting to the need for disinfectant in commercial and medical spaces. According to a popular career placement site, ads for cleaning positions jumped 75% over the past year, and economists predict this new demand for hospital-grade cleanliness is here to stay. Commercial cleaning franchise concepts are poised for continued growth and may perform better post-pandemic than they ever would have otherwise.
For another glimpse at a promising post-pandemic industry, we look to in-home care. In-home, senior and companion care, as well as health and wellness concepts are all part of the consumer outlook to take care of ourselves and each other better than we ever have before. The ability of professional home care services to navigate the Covid crisis has put them on the map of respectability in the medical care space. According to Home Health Care News, a new era of home care is upon us, where providers and policy makers catch more attention from consumers.
These three examples are a mere few of the robust changes and renewed optimism on the business front in 2021. For prospective business owners who need another layer of confidence, an investment in a franchise concept comes wrapped in the system and support that both newcomers and seasoned professionals appreciate. Franchising is a way for business owners to go into business for themselves but not by themselves. This is equally good news for franchisors who seek to expand their brand through franchising. The combination of a promising U.S. economy, plentiful professional workforce and the confidence that comes from having gotten through the Covid-19 crisis, predicts brighter days are upon us this year and going forward.
The franchise lawyers at Spadea Lignana are responsible for drafting and maintaining Franchise Disclosure Documents, searching and filing trademarks, helping with M&A due diligence, litigating disputes and handling general legal needs for hundreds of franchisor and franchisee clients nationwide. The experienced partners have been executives for national franchise brands, and some were franchisees themselves, providing an unmatched business perspective giving clients real world practical solutions. Visit SpadeaLaw.com.
May 2021
Harold Kestenbaum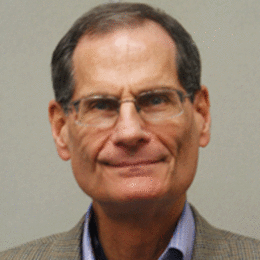 Harold L. Kestenbaum, Esq.
Partner, Spadea Lignana Attorneys at Law
A Call For Back-To-Basics Marketing
There is a dawning realization among marketing-driven businesses that mass media advertising, like military bombing campaigns, cannot achieve the results you get from troops on the ground.