The Lifestyle of a Small Business Consultant
The job market has changed drastically in the past year. Folks have been furloughed, laid off, or have realized that there is more to life than the 9 to 5 grind. Even though a secure job is a thing of the past, there is a silver lining. Small business consulting jobs have been helping people gain control over their careers, their security, and their work-life balance. A career as a small business consultant offers an ideal schedule and huge potential for growth.
Generally, small business consultant careers are well suited for people who enjoy building relationships and have some business acumen. There are many opportunities in franchising to move into a career as a small business consultant. With most of them, no experience is necessary. Typically you receive training and the tools you need for success. Of course, those with a growth mindset and some hustle will be the most successful. Here, we look at three popular opportunities that can get you started on the path to a new career.
ActionCOACH business coaches help business owners succeed and perform better. Similar to an athletic coach, a career a business coach is a gratifying position where you can add value and truly make a difference. A $2 billion industry, business coaching is a lucrative business. As an ActionCOACH business coach, you can take advantage of multiple revenue streams and unlimited growth opportunities.
The International Franchise Professional Group (IFPG) trains individuals to become Certified Franchise Consultants. Similar to a real estate agent, a Franchise Consultant acts as intermediary between his client (potential Franchisee) and the Franchisor. The Franchise Consultant's job is to determine what his client's ideal business is and narrow down opportunities that best match the client's interests, experience and resources. Just as there are multiple homes on the market to choose from, there are hundreds of opportunities— some of which the client may have never considered or heard of. In the end, The Franchise Consultant's most important job is to help his client decide which business is a good fit by explaining the pros and cons of various options.
Blue Coast Savings Consultants help businesses reduce expenses, and recover overcharges from more than 20 significant business expense categories. As a consultant you'll be able to provide a risk-free financial benefit to a huge customer base—nearly 100% of businesses in America. This is a business for professionals with great credibility and life experiences, who want to build a management consulting firm and don't want to be bothered with the mundane back office work, liability, or expenses that come with it. Over the last fifteen years, Blue Coast has helped save thousands of business owners millions of dollars. The money they have saved businesses have helped bolster their financial situations and preserve jobs.
A career as a small business consultant offers the best of both worlds: a great work-life balance and huge growth potential. It's an opportunity to help yourself while helping others. What could be better than that?
Don Daszkowski, Founder, IFPG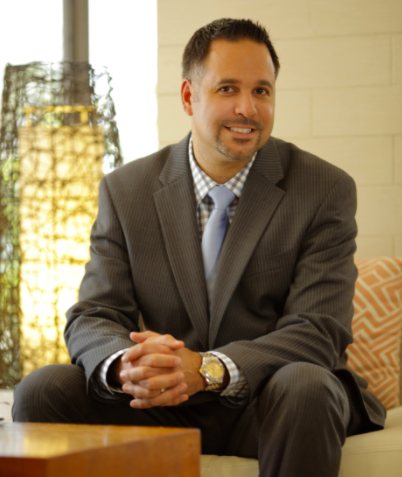 Don Daszkowski
Don is a serial entrepreneur and the Founder/CEO of IFPG. Along with his innovative team, Don has raised the bar industry-wide in the franchise sales process. Don's work through IFPG has received many accolades, including being named the top franchise broker network by Entrepreneur magazine in both 2019 and 2020.
Transgendered Employees in the Workplace
Lesbian, gay, bisexual and transgender rights continue to gain momentum and awareness in the media, the court system, and the legislature. Significant changes in the law promotive of ensuring equal opportunities exist within the workplace.
Franchise Funding and the Importance of Pre-Qualification
Are you still wondering if you can afford to buy a franchise? While most franchises cost between $50,000 and $200,000 to get started; there are some like mobile concepts that can run much less and others like hotels that can exceed $5 million.