The Importance of the Brand When Choosing a Franchise
As 2016 begins, many people are making theleap to being a Franchisee. Every year the Franchise industry provides peoplethe opportunity to own their own business and have the support of anestablished brand.  A strong brand canmake all the difference in the world on whether you succeed or fail inbusiness. As you consider different Franchise models, you should ask yourselfthe following questions
1.How long has this franchise brand beenaround?
2.What is the strength of this franchise brand?
3.How sustainable is this franchise business?
The Franchise industry provides many brandsfor individuals to choose from. New concepts are introduced every year which createsmore complexity in  the brand selection process. New conceptsprovide a lot of opportunity for growth. This can be lucrative and exciting,but it also carries risk.  New conceptslack the brand awareness and brand strength that established brands have. Thisreduces the benefit that a Franchisee gains from being part of a franchise.They also tend to have a short history which can make it more difficult topredict your future operating expense and growth potential.  As you review franchise brands, you must determine ifyou want a brand that is well established with its own customer base and trackrecord of performance or if you are comfortable with pursuing a brand  with  less history. 
Some franchise opportunities have been around for many yearsand are on the decline.  These brandsshould be easy to identify. They have constant changes in leadership, they lacknew store growth, their offering seems dated, and they are out of touch with theircore customers. You should avoid these brands. Many of these brands can providegreat short-term opportunities but if the overall health of the brand you arejoining is weak, your success with the brand will be short lived. Instead, youshould seek out franchise business opportunities that have stability of leadership, that are innovative ,and that have demonstrated recent success in growing new locations.
The final aspect you should consider whenevaluating a brand is its future sustainability. Customer taste and preferenceschange. As you evaluate franchise businesses, you should compare and contrast their long-termsustainability. Many concepts are hot right now because they are on trend.These concepts generally boast huge returns on investments. These returns are oftennot sustainable because the brand is so focused on its niche and is not able toreinvent itself when trends change. Here is a great exercise for you to do: conducta search on the top 10 Franchisees for2006 and then complete the same search for 2015. How has the list changed? Askyourself why. Some brands that were on the top 10 ten years ago are stillthere, others have dropped off the list.
Franchise brands are not created equal. Asyou evaluate which brand you want to invest in, make sure you do your research.The quality of the brand should play a key role in your decision making. Thetime you take to thoroughly evaluate the benefits and risk of different brandswill help you to make a wise decision.



Dorian Cunion, Franchise Recruiting & Marketing 7-Eleven can be reached at  972 828 7780972 828 7780 or at dorian.cunion@7-11.com 

Visit FranchiseExpo.com where you can search for opportunities by industry, investment level and area while researching the franchise industry as a whole using its free resources.



You'll need Skype Credit
Free via Skype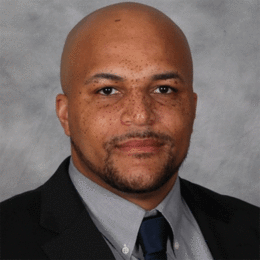 Dorian Cunion
Director of Franchise Systems, 7-Eleven
Questions To Ask Before Signing A Lease
Before you sign on the dotted line, make preparations for lease negotiations with the landlord by making a list of the questions you need to ask to protect yourself and your investment.