The Importance of Reputation Management for Franchises on Social Media
Social media is the most widespread and instant form of global communication, information sharing and engagement utilized by consumers and businesses today. We're seeing extensions for ways that businesses can benefit from and utilize social media each day, social media is transcending departments internally and industries, externally.
There are more than 1 million businesses registering Facebook business pages each month, and counting!
As an active franchise on social media, ask yourself these simple questions:
Are we, as a franchise, managing social media effectively?
Are we successfully capitalizing on the benefits of social media - as a low cost, high reach, rich media channel?
Or, are we falling behind on how we manage social media internally, negating the cost savings and maintaining a responsive-neutral position only?
From our observations at Manalto, a franchise's capability and approach to actively manage its presence on social media, apply internal rigor and successfully leverage efficiencies, is what helps differentiate organizations as the leaders in managing social media today.
Transparency is constantly being demanded from your audience, and is imperative in order to create a trusting relationship between the customer and the brand. Millennials, especially, don't want to feel like they're being sold to, they want to trust your brand on their own terms. Along with trust, comes valuable customers, loyal to your brand for years to come - through continued transparency and online engagement. It only takes one negative comment or late response to affect your brands reputation, and for an incident to evolve into an issue or even a reputational crisis. Ensuring that you have a plan, should you be faced with a reputational challenge online is key. Having a tool in place will allow for central visibility into all of your accounts, where you can monitor and respond quickly and easily, should you have negative OR positive conversation around your brand.
Let's take a Franchise system, which has hundreds of locations across the country and examine the different challenges a bit further:
Each franchise typically has registered, established and manages their own Facebook page for local area marketing, independent of head office.
There is likely to be several non-marketing staff responsible for updating the Facebook page with direct access to the native page.
The Facebook page is not regularly managed and engagement tends to be more responsive, when posts are seen.
Campaigns received from head office are customized, but not necessarily published at the time that was requested.
Head office does not have visibility of the Facebook page, is unable to view or respond to posts or actively engage, and channel content updates, logo refreshes and regular promotions are disseminated via email in advance for social media publishing. Once sent there is little visibility into if action was taken.
In some cases, with franchise systems there is:
No ability for head office to directly post promotions or update the logo directly to the page, nor the thousands of pages, so head office is reliant upon each franchise to participate in the campaign for local marketing.
No ability for head office to directly intervene or respond to negative community engagement to control the chance of escalation to an incident or crisis.
No ability for head office to prohibit user access or permissions in the event of an employee-generated incident.
No ability for head office to centrally assess the aggregated results of the campaign across the entire franchise system – or at a page or post level.
While these scenarios highlight the challenges, it is interesting that this is a model very similar among the organizations Manalto works with to streamline their social media management. The ability to proactively manage a company's reputation on social media can be instantly tested by the escalation of one negative comment or response by a community. The ability for an organization to actively engage, effectively monitor and respond quickly to circumvent an issue from escalating to an incident or crisis state – product recalls, consumer complaints, etc. is imperative in today's real-time age.
Manalto Enterprise enables a franchise to better manage their brand reputation efficiently - from one central dashboard. Creating a strategy for social media starts with implementing the right tools and processes that work best for your business and your brand. What steps are you taking to ensure you are protecting your reputation on Social Media?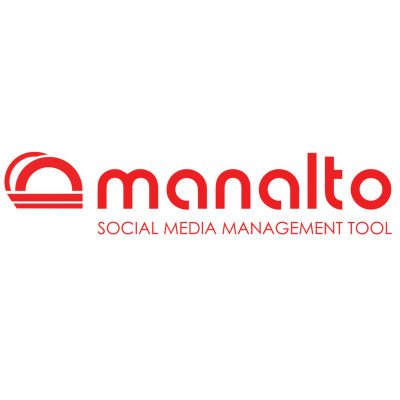 Manalto
Marketing
Franchise Jargon: What Does It All Mean
Are you new to franchising and wondering what all the lingo, jargon, acronyms and abbreviations mean? You're not alone! I think the first question most people have is why abbreviations (abrv) are so important.
6 Top Items for a Prospective Franchisee's Due Diligence
When an individual decides to invest in a franchise and they've narrowed their choice down to one or two franchises. There are six key components that every franchise candidate should include as part of their franchise due diligence process.