The Importance of Human Resources in Franchising
Operating a franchise comes with a unique set of advantages and obstacles. In addition to managing the business, navigating the pitfalls of the Affordable Care Act and other regulations, and identifying key strategies for success, a franchisee is responsible for ensuring human resources issues are handled in a manner that reduces risk and ensures a stable workforce. In short, human resources is the division of operations that manages human capital. This generally includes recruiting, hiring, training, workers' compensation, regulatory compliance, unemployment insurance administration, employee benefits, payroll, and employee relations.
An integral part of effective human resources management is complying with applicable federal, state, and local employment laws.
In recent years, government agencies have hired more investigators to handle a record number of claims. For example, the Equal Employment Opportunity Commission (EEOC), the federal agency responsible for ensuring employees are protected from unlawful discrimination, hired an additional 100 investigators to manage the 89,385 charges of employment discrimination received in 2015. Their efforts resulted in a resolution of 92,641 charges and monetary benefits of $356.6 million to charging parties. The EEOC alone has over 2,100 employees in 53 locations nationwide enforcing employees' rights. When you add this number to the tens of thousands of other federal, state, and local employment-related agency employees, it makes sense that a franchisee manages human resources as proactively as possible.
Franchise owners generally have three options for human resources management: attempt to handle it themselves, hire in-house staff, or outsource these functions to experts. When a business owner chooses to personally manage human resources, the majority of time is spent handling administrative minutiae rather than focusing on revenue growth. While this option may seem cost effective, the adage that "time is money" remains true. Hiring in-house human resources personnel removes these administrative tasks from the owner but, for smaller businesses, this option may not be financially feasible. Salaries for a single human resources employee can cost up to $90,000 depending on qualifications, experience, and the size and location of the business. The third option of outsourcing certain human resources functions to experts is a growing trend among small and medium-sized businesses. According to the Society of Human Resources Management's research, companies outsource human resources for reasons including a lack of in-house experience, saving money, improving compliance, and utilizing time to focus on business strategy rather than administrative tasks. Many franchisees choose to outsource to a Professional Employer Organization (PEO) to assist with human resources.
The PEO concept is often referred to as employee leasing or co-employment. A PEO relationship offers businesses back-office human resources support, including payroll administration, employee benefits support, assistance with the Affordable Care Act, risk control and workers' compensation insurance, and human resources consulting.
The PEO concept allows a business owner to retain control of the daily activities of the employees and business while the PEO is designated as the employer-of-record for wage reporting, tax paying and workers' compensation insurance purposes.
PEOs are generally staffed by an experienced team of professionals with expertise in all areas of human resources. For example, Human Resources Managers at Modern Business Associates assist clients with compliance matters, employee issues, handbook and policy drafting, training management personnel, and assisting with responding to state and federal agency investigations and inquires (e.g. EEOC, NLRB, DOL).
Experienced and proactive back-office support is essential to the success of any business. Partnering with a PEO gives franchisees the ability to focus their efforts on growing a successful franchise.
Modern Business Associates is a HR outsourcing company offering flexible, cost-efficient solutions for payroll, tax accounting, benefits administration, risk management and HR consulting. If you would like more information about how the experts at MBA can help your business operations, please email us at info@MBAhro.com or call (888) 622-6460 or visit www.MBAhro.com.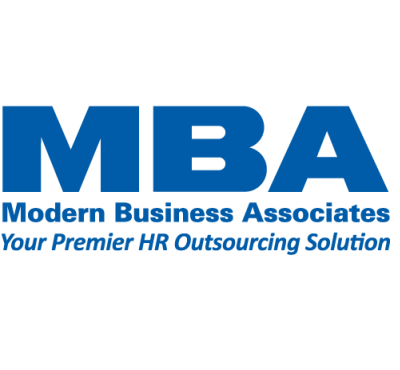 Modern Business Associates
Modern Business Associates
A Call For Back-To-Basics Marketing
There is a dawning realization among marketing-driven businesses that mass media advertising, like military bombing campaigns, cannot achieve the results you get from troops on the ground.