The Franchisor's Formula for a Calculated Exit Strategy
When you're calculating the specifics of your franchise growth plan, the pursuit of sustainable expansion only makes up part of the equation. If you're thinking like a true entrepreneur, you'll balance today's dreams with tomorrow's realities. And, the reality of business ownership is that, one day, you'll be ready to move on. As you pen the details of your franchise plan, including costs and fees, marketing strategies, and support functions, be sure to plan around your own exit. Understanding your organization's end goal just as much as its trajectory can help you develop a growth plan that creates value over time. Know your options, crunch the numbers and embrace the early stages of franchise planning as a time to lay the groundwork for a seamless transition in the future.
Prepare to work backwards.
Seamless exit planning occurs long before it's time to actually exit. In fact, successful franchisors identify their end goal as early as the initial planning phase and "work backwards" to develop a comprehensive franchise plan. As you determine key aspects of your franchise strategy – infrastructure, costs, leadership – be sure to keep the bigger picture in mind.
Potential buyers consider several factors when doing diligence on the viability of your system, including unit-level performance, operations, franchisee satisfaction and marketplace impact. Therefore, the growth goals and benchmarks you set today shouldn't revolve around your system's current value, but rather, the value you aspire for it to have five, ten, or twenty years from now. Allow your vision of the end to inspire decisions that will, ultimately, help your system increase in value and appeal to the ideal buyer should you decide to sell your company.
Identify your variables.
A key component of planning a solid exit strategy is to understand your end game. If you see yourself selling your franchise company in the future, you'll want to reverse engineer your growth plan with a target buyer in mind. Are you considering a strategic buyer? Take stock of any large suppliers or distribution channels your franchisees will use, as well as any ways that acquiring your company could boost those vendors' bottom lines. Perhaps buying your franchise organization will allow them to tap into a new market or demographic.
Regardless of the appeal, strategic buyers will evaluate your system on two fronts. They'll consider any offers that other vendors – likely their competitors – place on the table, as well as the idea that franchisees would use their company as a major distribution channel on an exclusive basis. What does all this mean to the franchisor that is working backwards for a seamless exit? It means making calculated decisions about certain clauses in your agreement, including maintaining the right to subject franchisees to certain vendor requirements and to switch vendors as you see fit. By reserving these rights, you can avoid any conflicts of interest or binding obligations when the time comes.
Perhaps you're interested in selling your organization to a larger competitor one day. If that's the case, you'll want to tailor your franchise agreements accordingly, taking special care not to offer territory provisions that would limit that competitor from operating in close proximity to your locations.
Check your work.
In addition to being intentional about how you approach franchise planning, you'll want to pay close attention to your documentation process throughout the life of your system. As you establish and evolve key tenets of your program, be sure to properly and thoroughly document each development. A clear record of your franchise system's evolution can be one of the most valuable tools for potential buyers as they conduct their due diligence. Just as robust growth and infrastructure can contribute to your system's appeal, impeccable organization and documentation helps to boost your company's credibility and viability, as well.
Though it can be tough to plan with the end in mind, creating a solid exit strategy is vital for franchisees to consider. From structural decisions to sales goals to staffing choices and beyond, each element of your franchise system either adds to or subtracts from its value. An intentional approach to exit planning as early as possible can you help you sum it all up for potential buyers when the time is right.
Mark Siebert is CEO of the leading franchise consulting firm iFranchise Group. Reach him at 708.957.2300 or info@ifranchisegroup.com. Obtain a free excerpt of his book, "Franchise Your Business: The Guide to Employing the Greatest Growth Strategy Ever."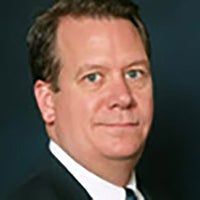 Mark Siebert
Founder of the iFranchise Group
The Power of "No"
Identifying the types of candidates who will help your system thrive is only half the battle. The real challenge involves knowing when to turn down those who don't fit the bill.