The Empire Rules Unchallenged
I know you've likely heard otherwise, but trust me size does matter. If some politically correct Ms. Know It All franchise broker has told you otherwise she's pulling your chain. Sure, there are a few David and Goliath stories out there in franchising, and like most Americans I like to root for the underdog. But bottom-line, it's tough to go up against a behemoth franchise brand. Besides, David had God (a pretty big dude) on his side providing a serious competitive advantage.
In my last article, I insinuated that there's a subtle yet powerful difference between plug n' play and cookie cutter franchises and alerted you to the importance of picking carefully a franchise that fits you. I showed you the pros and cons of a Stage 3 Plug and Play franchise and promised I would dig more deeply into the cookie cutter or Stage 4: Empire franchise model. Yes, I recommend you go back and read that article, (found here) and no, it's not an academic prerequisite to grasping the undeniable fact that the Empire franchise rules unchallenged ... at least from outside forces or competition.
On that note, let's backtrack a bit. There are numerous factors involved in franchisee-franchisor fit one such marker being the stage of growth of a franchise system. There are five predictable stages of growth. Today, I'd like to keep my promise and talk about the cookie cutter, the monolithic Stage 4: Empire franchise system so as to edify and empower you in your franchise selection process and encourage franchisors to be equally informed and selective.
A Stage 4 Empire franchise is a true cookie cutter business. There is no detail the Empire franchisor hasn't tested, validated, systematized and documented. Marketing, sales and customer services systems are running like a well-oiled machine. Speaking of machines, Henry Ford would be proud at the technical, operational and logistical efficiencies, whether moving product from warehouse to store, rolling out a national marketing campaign or onboarding a new franchisee.
Suffice it to say, all a franchisee needs to do is comply and exploit those well-thought out processes so as to ramp-up quickly and grow steadily. Since we are talking about compliance; please note a Stage 4 franchise system is staffed with a team of lawyers and compliance officers (not their proper titles – but you know what I mean). So, if you are someone who has difficulty following the rules you may not be a good fit for an Empire franchise.
Naturally, like all large companies, with extensive formal systems and silos there can be some challenges including:
Lacks agility and innovation
Bureaucratic
Few good markets left
Red tape, communication issues
A Stage 4 Empire company is focused on owning and dominating the market. Often the strategy is to merge, acquire and convert their competitors. In my 23 years in franchising I've seen several franchisors enter a town and suggest the local Ma and Pa Shops with similar services/products as theirs hang the Empire banner or go under. Yes, I know it sounds a bit like the Crusades ... without the holy wars. Yet, it is hard to battle the efficiencies and inertia of an Empire franchise. So if you can't beat them why not join them, especially if it reduces your risks and provides for your family?
For an individual whose motivations and skill sets align well with a Stage 4 company there are numerous benefits.
Market dominance
Exclusive vendor and supplier relationships
Proven systems
Strong training and support
Faster ramp-up and leveragability of resources
More Cookies in the Cookie Jar
Are you someone who is risk adverse, preferring historically proven concepts with practical products and services? Are you good at building and managing a team? Are you someone who puts 100% into something so as to master it? Do you want to place more cookies in your cookie jar? Then look closely at the Stage 4 Empire franchise.
Stay tuned for my article on Stage 5 Hybrid franchises coming up soon.
About Rebecca Monet
Rebecca Monet is chief scientist and president of Zoracle Profiles. Zoracle is a franchise specific solutions provider offering a suite of customizable psychometric assessments. Zoracle's SpotOn! meta-analysis provides insight no singular profile, survey, algorithm or assessment can. Our SpotOn! science determines franchisee-franchisor compatibility and predicts performance. Zoracle reduces recruitment and support costs while increasing franchisee validation and performance.
Visit BeTheBoss.com where you can search for opportunities by industry, investment level and area while researching the franchise industry as a whole using its free resources.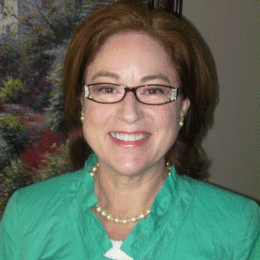 Rebecca Monet
Article Contributor
5 Benefits to Owning a Child Care Franchise
Whether you're more interested in delivering broad services to children or finding a niche, there's a lot to be said for owning a child care franchise; here are five of the biggest benefits.