The Dangers of the Isolated Franchisee
When a franchisor introduces a new franchise program, the primary objective is to launch and grow the franchise network. This requires recruiting qualified franchise candidates and closing franchise transactions.
Part of the franchisee development process is identifying and developing specific market territories. This approach is known as cluster marketing. Cluster marketing offers the franchisors and its franchisees certain advantages which include: building faster brand recognition, maximizing franchisor support services and obtaining competitive vendor pricing for franchisees. Cluster marketing allows franchisor resources to be deployed more efficiently and advertising fund contributions spent more productively. A dispersed number of franchise locations in disjointed territories, negates the advantages of cluster marketing. I am a proponent of cluster marketing with few exceptions, such as the high-end franchise restaurant located in major cities. To complement cluster marketing, the franchisor should grow outward from its base of operations and corporate locations. This provides new franchisees the branding and support that new franchisees require.
There are situations when it makes sense to introduce franchisees into an isolated market. An example of this is a multi-unit franchisee that has the capital, experience and makes the commitment to open multiple locations in that market. However, granting franchises to unit franchisees in distant or isolated markets can be problematic.
The isolated franchisee can face several challenges because of being alone in a large market area, especially if it's a significant distance from franchisor headquarters and other locations.
These include:
• Receiving weak franchisor support
• Building brand recognition will take longer
• Negotiating better pricing from vendors can be difficult
• Losing effectiveness of advertising programs
• Obtaining assistance from a neighboring franchisee isn't available
The best strategy for start-up and emerging franchisors is to utilize cluster marketing for their franchise system growth. Having fragmented or isolated franchisees can detract from the effectiveness of the franchisor and franchise program. The main challenge is whether the franchisor has the courage to say no to a qualified franchise candidate.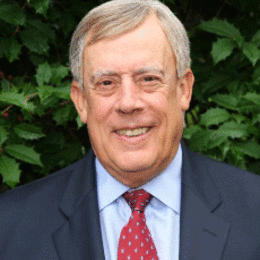 Ed Teixeira
COO, Franchise Grade
Getting the most from Discovery Days
Expect franchisors to invite you to their Discovery Days, and don't be afraid to accept their invitations. But before you go, here's what you need to know to help you get the most from participating in a Discovery Day.
10 Tips for attending a franchise expo
Most people attend an expo unprepared and that's a mistake, so the first several tips will help you get prepared. Here tips for making the most of your next trip to a franchise expo.
What Are Your Franchise Options For 2020?
If you've ever had the notion, the 2020s is the decade to finally step up and be your own boss. And purchasing a franchise from a successful franchisor is usually the best way to go about being your boss.