The Coming Trade Turmoil
Since the surprise election of Donald Trump, there has been a period of time when the predictions of chaos have subsided, and certain franchise business acquaintances of mine are expecting smoother sailing after the inauguration. Among other things, they have been buoyed by the nomination of Andy Puzder, CEO of Carl's Jr., to the position of Secretary of Labor.
While there is no doubt that Andy will make an excellent Labor Secretary, I keep wondering if the franchise business community is too focused on the new administration helping solve current serious and vexing regulatory problems, like Joint Employer, while downplaying the elephant in the room; increasing protectionism and the threat of a global trade war.
Mr. Trump will face diluted political resistance to efforts containing the Joint Employer threat against the franchise business model, which makes Franchisors jointly liable for labor law violations of their franchisees. Most of the electorate doesn't understand the issue and isn't too concerned, and my guess is that Mr. Trump is aware of the NLRB overreach and will support a legislative fix while he appoints more business friendly members (two are due to be replaced in the next year).
On trade, Mr. Trump promised over and over again, throughout his campaign, to use the considerable powers of the presidency in this area to protect American jobs, to prevent businesses from moving jobs overseas and use tariffs to retaliate against companies that do. He has also promised to use tariffs against countries that manipulate their currencies and "don't play fair"; namely, our largest trading partner, China.
Anyone who thinks the Mr. Trump is going to change his mind on this issue hasn't been paying attention. It's one of the few things on which the President-elect has been consistent. His position has moderated on virtually everything else including minimum wage, building the wall and immigration but he has been rock solid about this point.
Paul Krugman, in a recent New York Times column said it best, that "when it comes to trade we are not that much of a superpower" and China and the European Union can be expected to retaliate. Nobody will win in a global trade "free-for-all".
President-elect Trump has also said he will re-negotiate the trade agreements passed under the last three presidents. Whole industries depend on the business relationships these have created. It all adds up to the real potential for a global trade war.
It's not likely you can impact the direction the Trump Administration takes but you can do some homework now;
Determine what parts of your business may be affected and begin to consider alternatives. Start with the products you sell or need in the execution of your concept. If they are imported or have imported parts or are further processed outside the country, you need to know that.
Start thinking about ways to deal with rising costs on your imported products.
Begin looking for domestic replacements or just anticipating the possibility of shortages.
There is no guarantee on the ultimate outcome of the trade pressure President Trump will apply. But once he does, you should be aware of how it might affect your business and be prepared with some thoughts on how to react.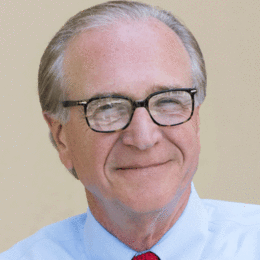 Bob McDevitt
CFE,Senior Vice President, Franchise Development
6 Reasons to Buy a Painting Franchise for Sale
Painting franchises are among the best franchises to buy for a number of reasons. And a painting franchise for sale can be a great opportunity for lots of different types of people. This article will examine six of the top reasons to buy a painting franchise for sale.
How Business Consulting Franchises Functions
If you're looking to own a business in a burgeoning field, you should find out how business consulting franchises work.To learn more about business consulting franchises, please contact Be The Boss.