The Best Ways to Build Your Franchise Business
If you're looking to boost sales, take a tip from sales pros and try the three easiest, most efficient and effective ways first.
The easiest way is to sell more to you present customers. The second most effective way is to try to sell more to your past customers, and the third best way is to get your present and past customers to refer potential new customers to you.
What's interesting is that these "three best ways" to increase sales also work for the other corner-stone of your success--- recruiting and retaining STAR (STARS are: Self-motivated, Talented, Accountable, Responsible, and Stable) employees. The next time you think it's time to put a "Help Wanted" ad in the paper, try these easier, more efficient and effective ways first: See if there is a way to get more productivity out of your existing employees before you replace someone or add to staff. This does not mean you should work your people until they burn out. Rather, ask yourself: "Can we use any new technologies to increase productivity? Could we re-structure jobs to get the same amount of work done with fewer people? Ask your best people if they can think of a solution other than hiring someone. If your people suggest a way to do this without hiring (and you don't have the attendant payroll burdens), find a way to share some of those saving with them.
If a solution did not present itself, contact the valued employees who used to work for you to see if you can re-recruit them--- especially if things have changed (new automation, new supervisors, different working conditions or anything else that may make them want to come back). If they were good when they left, in most cases, they will be even better when they come back be-cause of their new experiences elsewhere.
If your situation is such that you are always looking for qualified applicants, the place to focus on is referrals from your present employees and others who know your organization. It has been repeatedly proven that new employees who come from employee referrals work out better and stay on the job longer than those from any other source. This is because the referring employee gives the applicant a realistic picture of the job and the workplace and because the new person will come on board with at least one friend or acquaintance to work with who will also act as an informal mentor.
The best way to get referrals is to set up an Employee Referral Reward Program with tangible benefits for the referring person. (Some companies give cash awards once the new hire has been on the job 30 or 60 days. Some give gift cards, days off, etc.) If possible, extend the referral pro-gram to include as many people as you possibly can. Between present employees and their family members, former employees, vendors, and even customers, you can cast a wide net.
The six keys to a successful referral program are to:
Know what you want to hire in terms of specific physical and mental capacities, attitudes, personality, and skills.
Promote the program constantly.
Ask for what you want. ("Do you know anyone who might be a good fit to work with us?")
Give some type of reward or recognition to the referrer as soon as possible and make a big deal out of it. (See #2.)
Make sure that the person referred is treated with respect during the hiring process.
Give feedback to the person who made the referral as to whether you will hire the person or not.
Visit BeTheBoss.com where you can search for opportunities by industry, investment level and area while researching the franchise industry as a whole using its free resources.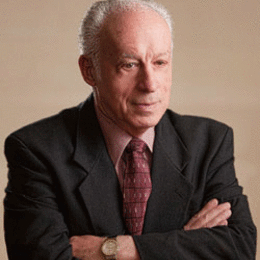 Mel Kleiman
Founder, Humetrics
5 Must-Know Tips of Facebook Advertising
If you're still not convinced, you can check out millions of success stories whereby Facebook has helped brands with their brand awareness, consideration and lead generation.
Franchise Royalties Are Forever. But Are They Worth It?
A very successful franchisee of a real estate brokerage was paying his monthly royalty fee one day when someone asked him, Is it worth it? The franchisee had just written a five-figure number on his royalty fee check and he didn't look happy.