The Best Resources For Franchise Prospects: Existing Franchisees
In all my years of public relations, running an agency that works with franchisors across the country and around the world, many assume all of our focus is getting client CEOs out front. In truth, we spend a good deal of time securing that kind of coverage. But the same attention is spent on telling the stories of franchise owners — the men and the women who are living the dream. Why, you ask?
When it comes to investing in a franchise opportunity, you might think the most powerful influencers are the people in the C-suite. Or, maybe it's the brokers and development teams who represent the brand. While they all play an important role in their own way, today's savvy franchise investor wants more than the big picture they offer. And getting an up close perspective of a franchise is best done with someone who is already in the midst of that journey: a franchisee.
Want to understand a franchise? Talk to a franchisee.
At BizCom PR, that means for every big story we secure for a franchise leader with a national audience, it's equally important and exponentially valuable to secure grassroots PR of a franchise owner on Main Street. Because while the view from the top does an incredible job of showing the overall vision for a brand from company headquarters, there is nothing like the owner/operator experience of the day-to-day business to make a connection with those thinking of going down that same path.
Gary Findley, CEO of Restoration 1 and bluefrog Plumbing + Drain, feels the same way. While he values the skills of his franchise development team, he knows there's nothing like talking to a franchise owner for a franchise prospect to evaluate the business. In a recent blog, he said, "Want to understand a franchise? Talk to a franchisee." And he goes one step further by arranging regular webinars for prospect to do just that.
What do prospects really want to know?
As Gary shared, only existing franchisees can answer questions like:
- Where did you go to finance the franchise?
- How many people did you hire, and how quickly?
- How soon did you turn a profit?
- What would you different if you were opening your franchise today?
Read the full blog HERE.
Of course, it's easy from a PR perspective to know how to interview someone to get to the heart of a story. But not everyone is an investigative reporter or skilled interrogator. So, for those potential investors who are not sure what to ask of franchise owners, check out the book "101 Questions To Ask Before Investing In a Franchise" by Dr. John Hayes. A good number of the questions are directed at franchisees and not the franchisors.
In addition, the Franchise Disclosure Document for a franchise opportunity provides the names and contact information for all franchisees in a franchise network, including those who have left the system, inviting prospects to embrace this due diligence.
So, here's to all of the future franchisees out there and the newshounds they need to become to not only see the business from a headquarters perspective, but also the ground floor. There are questions to ask, stories to uncover and decisions to be made. Talk to enough franchisees and be better informed to make the right one.
Monica Feid is the Co-Founder and President of BizCom PR and has specialized in media relations and communications for franchisors for more than 25 years.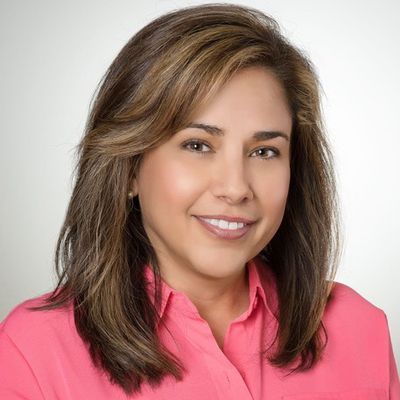 Monica Feid
Co-Founder and President
Underdogs RULE!
Underdog – a competitor thought to have little chance of winning a fight or contest. But you already knew that didn't you?
6 Great Low-Cost Franchise Opportunities
There are many franchises that require significant investment but offer big rewards. However, you don't need to invest a fortune to make money with a franchise. Here are six great low-cost franchise opportunities.