The Benefits of Owning a Cosmetic Store Franchise
A cosmetic store franchise can be a great business to run. Cosmetics is truly a booming industry right now. The cosmetics industry has diversified in terms of making more products to appeal to people of different skin tones as well as to people with different tastes. Cosmetic stores also appeal to people; not just women, though women still do make up the vast majority of business for cosmetic store franchises. There are many benefits to owning a cosmetic store franchise and this article will go over a few of them.
Cosmetic store franchises
Cosmetic store franchises have the ability to generate a lot of sales and to rake in a lot of revenue. The average adult woman  (over 18 years of age) in the United States spends $144 on cosmetics and beauty services per year. This has helped to make the cosmetic and beauty industry worth $200 million. With a cosmetic store franchise, you can become a part of this growing industry. And as cosmetic store franchisee, you get a head start with a recognized brand and with the support and ongoing training from successful cosmetic store franchisors.
Cosmetic store franchise opportunities
Cosmetic store franchises offer a vast array of products and services. One example of a cosmetic franchise is a retail boutique that offers make-up, skin care, and hair products along with expert advice. A cosmetic store franchise can also offer exclusive designer brands, or they can stock a wider inventory. Some cosmetic store franchises focus on all-natural or organic products or have a special line of cosmetics that fall under this category. These natural cosmetics are very popular with customers who have sensitive skin.
But cosmetic store franchises can go beyond the retail space. Day spas offer franchise owners the opportunity to share products with clients and prospective clients while also offering them other spa services. A spa day might include a facial, a massage, or a body or face wax. These are perfect environments for you to demonstrate various products to customers; products such as body scrubs, wraps, and facial masks, and then to sell them these products so they can use them at home.
There are also "fast spa" experiences. These typically consist of services such as eyelash extensions and refills, eyebrow tinting and shaping, flash facials, and facial threading. In terms of waxing, cosmetic store franchises can provide a unisex waxing bar, offering Brazilian-technique body, and facial waxing treatments. There are also beauty bars that specialize in manicures and pedicures and blow-dry bars that offer quick.
Cosmetic store franchise sizes
A lot of people are interested in cosmetics, but the idea of hiring and managing a whole staff along with a large inventory of products just seems like a discouraging hassle. But not all cosmetic store franchises have to deal with these problems. A salon suite franchise gives you the opportunity to forgo these annoyances. As the owner of a salon suite franchises, you are effectively the landlord for a group of cosmetics professionals. These aestheticians rent salon space from the franchise owner, and they are the ones responsible for staffing and purchasing. It's a less hands-on, less work-intensive form of cosmetic store franchise ownership.
Be The Boss
To learn more about cosmetic store franchises, please contact Be The Boss.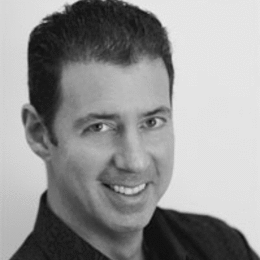 Rob Lancit
Vice President-Internet Brands, MFV Expositions
I Wrote My FDD Now What?
Here are the next 5 areas you need to continually focus on. While most articles are about how a franchisor must focus their outward efforts to tell others about who they are and what they do, that really is only a tiny portion of what makes a franchise system successful.
Join the Plug n' Play Revolution
Screw Henry Ford we are no longer in the industrial age. Who wants to be yet another cog in the wheel? It's time to think plug n' play instead of cookie cutter.