The Benefits of Owning a Cleaning Franchise
Some people want to buy a franchise because it is in an industry about which they are passionate. It's a franchise of a business in which they have expert knowledge and years, maybe even decades of experience. It makes sense: you start working as an employee, you work your way up through the ranks, you save up some money, and eventually, the next logical step for you becomes to buy a franchise. But not everybody's career path is as straightforward as that.
Franchising for Entrepreneurs
Others look to franchise ownership as a means to be their own boss. To make an investment and to reap the benefits of that investment for years to come. Some of these people are business people who own several franchises, sometimes across various industries. Some of these people are hardworking folks that simply want to own a business but don't know in what industry or from what brand to buy their franchise. For people in this category, they should consider buying a cleaning franchise.
Cleaning Franchises
There are few industries as diverse and as stable as the cleaning industry. Cleaning franchises have enjoyed and continue to enjoy steady and consistent growth, especially in the janitorial and commercial sector. This sector generates $155 billion a year and has a 12% projected employment growth. Those are some seriously impressive numbers. But it doesn't stop there. Cleaning franchises that specialize in maid services and housekeeping are also forecasted to experience significant growth, with a 13% increase in employment expected by 2022.
The Stability of Cleaning Franchises
Cleaning franchises are able to maintain this steady growth because of the consistent need for cleaning services that cannot be performed by busy homeowners or building staff. Customers generally view their investment in professional cleaning as money well-spent, because they entrust the cleaning franchise to deliver thorough results that non-professionals simply can't. To put it simply, there will always be homeowners too busy to clean their own homes, there will always be times when professional cleaners are needed, and there will always be offices and businesses that need janitorial staff.
Types of Cleaning Franchises
Generally speaking, cleaning franchises can be classified into two categories: residential and commercial. Though it is important to note that some cleaning franchises can do both. Cleaning franchises that focus on residential services include maid services which send professional cleaning staff to houses, apartments, and other places of residence. Cleaning franchises that specialize in commercial cleaning services, however, clean large retail buildings and offices and sometimes also government buildings and educational institutions.
Cleaning franchises can also focus their efforts more narrowly and specialize in:
Carpet and upholstery cleaning
Dry cleaning and fabric cleaning
Light environmental services (i.e. mold removal, duct cleaning)
Green Cleaning Franchises
"Green" --meaning environmentally friendly-- cleaning was once considered a type of specialty cleaning franchise, but that's no longer a fair categorization. In 2019, green cleaning is now the standard for cleaning franchises that wish to succeed. More and more customers are sensitive to the effect that activities like cleaning can have on the environment, and they are increasingly choosing the cleaning franchises they patronize accordingly. As a result, the cleaning industry has responded quickly, and now offers many environmentally friendly services.
Get in Touch
To learn more about cleaning franchises, please contact us.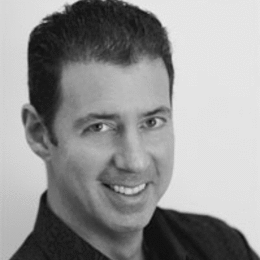 Rob Lancit
Vice President-Internet Brands, MFV Expositions
Franchising: Stand Up & Be Counted
As a franchisee - are you prepared to stand up and be counted in assuming the responsibilities of a true partnership, with your franchisor? Your future is as bright and promising as we, ourselves, want to make it.