The Art of the Follow Up: 3 Reasons Why Timing Is Everything
When it comes to franchising sales, the only component more essential than lead generation is a solid follow-up strategy and process. After countless hours spent developing a candidate relationship, the last thing a franchisor wants to do is lose a potential sale on his or her own failure. Developing a strategy for prompt follow-up can ultimately lead to a more effective franchise sales process.
Here are a few reasons why timing really matters in the closing of the process.
First, timeliness conveys professionalism
Competition for great franchisees is fierce. Franchisors that reach out as soon as is possible following an initial interaction send a powerful message to prospects. It conveys that your franchise brand values professionalism, but moreover, shows you appreciate his or her interest. According to Franchise Update Media's 2016 Annual Franchise Development Report, 45% of inquiry calls resulted in a voicemail and 34% of sales staff never returned the call. By taking time to meaningfully engage a prospect sooner rather than later, you can seize a valuable opportunity to capitalize on momentum and standout in the mind of your candidate.
For a prospect, timely follow-up inspires visions of an energetic, attentive team that interacts well and often with it's current franchisees. Needless to say, that kind of impression remains with the prospective franchisee and sets the tone for future engagements. As he or she goes through the process of mutual evaluation, they may be more apt to more fully engage with the franchisor and this lays the groundwork for positive communication. Believe it or not, it all starts with that initial follow-up.
Second, timeliness reflects your value proposition
More than an indication of enthusiasm, a prompt response demonstrates your commitment and gives you a first chance to convey your concepts potential within the marketplace. Quick response rates are becoming increasingly essential. The sooner you can generate a conversation about your offering, the greater opportunity you have to create a sense of urgency with the candidate. Beyond conveying the benefits your franchise has to offer, it is paramount that prospects understand the importance of acting now to take advantage of your franchise opportunity.
Citing the earlier survey, of the 137 different franchise brands mystery shopped in 2015, only 57% returned calls within 24 hours. Imagine how many concepts missed out on potential new franchise sales because they took those leads for granted and failed to do the follow-up in a timely manner! A speedy response shows that you take your prospect, your sales process, and your concept seriously – and that others in your organization do too. Once your franchise prospect understands that you understand that their time is important, they'll be more likely to invest more time and energy into their consideration process of your concept.
Third, timeliness drives good franchise sales
With thousands of franchise concepts competing for a finite pool of investors at any given time, prompt follow-up is a franchise sales tactic in itself. According to a 2015 article by HubSpot, sales people who followed up with web leads within 5 minutes were nine times more likely to convert them to a sale. Imagine how that conversion rate lends itself to other lead generation strategies – provided that franchise sales teams fully commit to quicker response rates.
In an age where so many things are competing for our attention at once, the last place any franchisor wants to be is at the back of a prospect's mind. By following up as soon as possible, franchisors can make sure that their concept remains top of the candidates mind – giving you a an advantage over franchisors who choose to take their time. Every lead is precious in the franchise sales process. Effective lead nurturing strategy makes the most of every minute.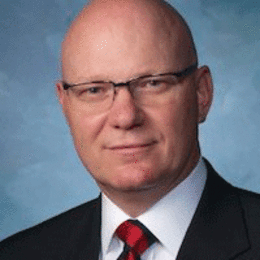 Robert Stidham
President and Chief Development Officer Franchise Dynamics
Balancing Your Personal and Franchise Lives
Have you considered how you're going to balance your new work life and your personal one? In order for this to happen, you'll have to learn how to balance both lives, so check out the following tips to help get you on the level.