The 8 Commandments for Achieving Business Success
I often speak with first-time business owners ready to start their first new venture.  I feel their excitement as their enthusiasm bubbles sky high!  In their minds eyes, they envision their retail stores with their logos proudly displayed above their building… or for those launching service businesses they admire their shiny new vehicles driving up to service their customer locations. The goal of business ownership is to build our own empires and take control of our destinies.  This is what the American Dream is all about. But how does one accomplish this?
First and foremost, business success is all about preparation, execution and the obsession to achieve your goals.  Those who do their homework and are dedicated to succeed can reap the rewards of business ownership, personal freedom, security and satisfaction.  Taking the right steps is critical.
The Eight Commandments for achieving business success
Hire a site selection agent to help you find the right location and negotiate your rent.  Unless you have experience in the retail/commercial real estate world, you need to protect your interests. For" brick and mortar" businesses, "location, location, location "is a critical component for higher visibility and driving customer traffic!.  Cheap rent in the wrong spot can put you out of business.
Absentee ownership is a myth. You are vested in the success of your business, your employees are not.
Throw out the time clock during your first year.  You have born a new business, one that requires all of your nurturing and attention during the startup process.
Good employees can make your business; poor employees will break your business.  Hire slow, Fire fast.
Lead, inspire, recognize and reward your better employees.  They are vital to the sales growth and customer satisfaction of your business.
Avoid the "empty shelves" syndrome.  Too many businesses mistakenly stock too little inventory, thinking this is fiscally smart.  Unfortunately it's the opposite.   Buyers are turned off by businesses frequently out of stock.  It's a great way to lose customers!
Test new ideas, and stay on top of what's happening in your industry, consumer behaviors and new technologies that can improve your business.  Stay relevant. If you don't, you'll get left behind in the rear view mirror.
Success is not how much you sell, it's the profit you put in your pocket.
Steve Olson CFE is a 30 year franchise veteran and author of the #1 Amazon best seller, Grow to Greatness: How to Build a World-Class Franchise System Faster, available at www.growtogreatness.net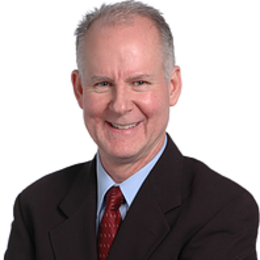 Steve Olson
CFE, CEO Franchise Advisor, Olson & Associates
Franchise Consulting: A Great Alternative to Franchising
Franchise Consulting is the kind of business that can check all the boxes on a franchise seeker's wish list: home based, lucrative, flexible schedule, growth industry, fulfilling, interesting. A career as a Franchise Consultant can be a great alternative to franchising.