The 6 Key Areas to prepare for Underwriting an SBA loan and Equipment Lease
In this video, we focus on your personal credit which is the first area listed in the 5 key areas to prepare for an SBA loan and an equipment lease.
1. What is your Personal Credit Score?
A 700+ credit score is a safe minimum standard. By looking closely at your credit report, lenders can gauge how well you pay your bills and if you have comparable credit. Being a homeowner with a house mortgage is the most common method of demonstrating comparable credit. Lenders also consider your available credit and your current level of debt. This is an important consideration since it is used to calculate your debt-to-income ratio. This ratio is calculated by comparing your annual family income to your current annual debt payments combined with annual debt payments of loan or lease you are applying to secure to start a new business or grow your existing business.
2. What in Your Background will lead to your future Success?
Underwriters value Industry experience the highest of all experience and education. Previous or current ownership and management experience is especially highly valued. Portable skills learned from positions outside the industry including finance, sales, marketing, and management are then considered if you have not worked in the industry previously. Finally, educational degrees in the field or a related field are also considered.
3. How much is your Equity Injection or your "skin will you have in the game"?
Typically, applicants invest no less than 10% of the project total cost and rarely to applicants invest more than 30% of the total project cost. With SBA loans, the total project cost will include all monies needed to successfully launch a business including 3 months of working capital. With equipment finance agreements and equipment leases the equity injection for a new business is typically 20% and for existing businesses can be as little as 1 lease payment in advance.
4. Do you have a Secondary Source of Income?
Are you keeping your job? Are you married and will your spouse continue to work? These are critical concerns when the underwriter is calculating the debt-to-equity ratio. In the best case, your family income can support your current personal debt and the estimated repayment of the loan or lease. In the worst case, there is no future annual income other than the anticipated annual income from the new business. As a result, many applicants applying to launch a new business opt to keep their current employment and hire management to run the business until it becomes profitable and can provide support to the owners by replacing their current income.
5. What is the industry is your business? Is it a Franchise?
In today's post COVID environment, fitness centers and restaurants face an uphill challenge to secure financing and RV parks and campgrounds are more easily approved. Established franchisors offer the best chance to secure financing because the franchisor has established a track record of success which is communicated in their annual federal disclosure document (FDD). Launching a new, non-franchise business is the most difficult to secure financing for unless the owner(s) have a very strong industry related background. For example, our company has arranged the financing of a climbing studio owned by a climbing instructors currently working in our Armed Services.
6. What is your Collateral?
SBA loans typically require the owners to use their personal and/or commercial real estate as collateral. The equipment used to operate their business is highly discounted when valuing collateral for an SBA loan. On the other hand, the equipment being financed is used as the collateral for equipment leases and equipment finance agreements. Collateral is a 2nd form of repayment so it is not the main consideration of any lender because they are focused on approving applications that will be successful in repaying the loan or lease.
For more information, please contact Paul Bosley, Health Club Experts.com dba Business Finance Depot. paul@businessfinancedepot.com ; (800) 788-3884 ; www.businessfinancedepot.com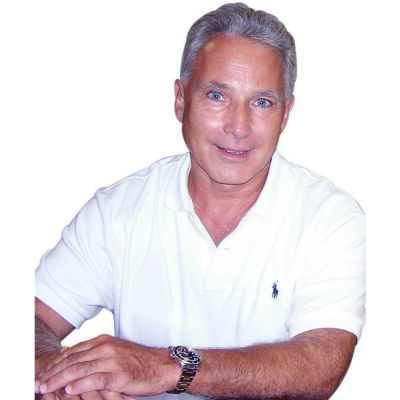 Paul Bosley
Managing Member
Social Store Marketing
If you operate a local or regional franchise, be it a restaurant or a car wash or in-home senior care business and you are not managing your social and digital marketing carefully, you are missing the most impactful source of local customer acquisition.
5 Ways to Strengthen Brand Loyalty on Social Media
It's essential to make providing your customers with rich and engaging content a top priority. Hopefully, you will continue to gain new customers and keep those you currently have excited and loyal to your brand.