Support Your Franchisees with Hyperlocal Social Media Marketing
Take the right steps to easily support your franchisees with hyperlocal social media marketing
Facebook now has 50 million small business pages registered on Facebook. Growth on social media by small business is increasing and the major social media platforms are responding to this growth by creating and sharing small business tools and tips on their platforms to enable businesses to leverage social media.
A franchise system, which has 50, 100 or 000's businesses in its network, will greatly benefit from social media to expand the reach of its brand, and to help boost the bottom line.
Social media is a cost-effective way to drive consumer growth and consumers expect their favorite brands to have a social media presence.
Consumers seeking information, product offers and campaigns and they like to be able to provide immediate feedback and receive customer support via social media.
For a franchise system, hyperlocal marketing is first nature - from the head-office through to each franchisee. Franchise systems have mastered traditional marketing at a local level, from store-front branding, to point of sale material, to the development and delivery of localized campaigns.
While social media is just another consumer channel, it does present a unique set of challenges for a franchise system head-office to easily support its franchise network's local area marketing initiatives.
Social media pages are typically set up, owned and managed at a local business level, without connection to head-office. For a multi-unit franchise system with 50 locations or more, the key challenges faced, at a head office level, are typically around brand management, the ability to support franchisees with campaign rollout and the ability to manage a reputational crisis on social media facing your brand, should it happen. The challenges faced at a franchise level, include the ready availability of pre-approved campaigns and content, crafted specifically for social media.
Are you set up to effectively support your franchise network on social media?
Do you have the same level of rigor or streamlined approach as you do with traditional marketing, to support franchisees in successfully leveraging social media?
Are you set up to share pre-approved content, campaigns and brand assets with franchisees, efficiently?
Are you able to track whether there has been an uptake of an offer locally, or which particular posts had an impact? Is your brand consistent on each page franchise-system wide?
Do you have a plan in place to manage consumer feedback or possibly a reputational issue on social media at a head office level?
Utilizing a social media management tool to enable hyperlocal social media will help streamline the management of content and community for a franchise system. By accessing the help of an easy, web-based solution, such as Manalto's enterprise solution, a
multi-unit franchise system
can help ensure they support their franchise network, without compromising the franchisee's autonomy with local engagement. There are a number of social media marketing and management tools available to franchise systems.
While they may differ in functionality, there are tools that help to:
share pre-approved content with franchisees for local publishing on their social media page
support workflow to approve new content that a franchisee may have developed
share approved brand images to make sure the brand is consistent across all pages
There are tools, such as Manalto's enterprise solution, which go one step further to support franchise systems in efficiently rolling out campaigns, with features to enable:
Geo-targeting - allowing head office to design a campaign, create a template version and then tailor it to each franchise, and publish it at a local level on behalf of the franchisee.
Scheduling campaigns in advance on behalf of the franchisee to support them in social media marketing – e.g. rolling out a Valentine's Day, or promotional offer for them.
Visibility of campaign results at a post, page or franchise system wide – to allow a head office to monitor and refine a campaign.
Head office to share images via a built in media library for each franchisee to access for use in local campaigns.
Publishing across multiple Facebook pages and other social media platforms, simultaneously, in just one click, enabling a head office to update brand related images across each franchise page, instantly.
Small businesses are actively leveraging social media for hyperlocal social media marketing.
How many of your franchisees have Facebook pages and looking for brand and content support from head office?;
The utilization of a tool within your franchise system will help to manage your group's brand, provide you with a tool to efficiently deliver localized campaigns on behalf of your franchisees, and enable greater visibility of campaign results across social media.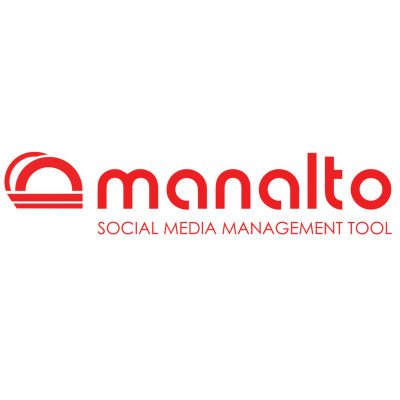 Manalto
Marketing
Beware of The Fox in the Henhouse
An acquaintance of mine recently told me about an expensive mistake he made that taught him a valuable lesson. This business executive spent quite a bit of money on pay-per-click lead generation when a representative for the media resource reached out. The media rep promised a much more sophisticated campaign designed to deliver a far greater number of leads. And, as an expert in the field, the businessman trusted their capabilities. A few months later, the results started coming in and, indeed, this strategy delivered a substantially greater number of leads. But as time continued to pass, the businessman realized that these leads resulted in far fewer conversions and sales than expected. In the end, eyeing only the large six-figure marketing budget and not the company's overall needs and strategies, the fox had snuck into the henhouse and my acquaintance paid the price.
The ABCs of Franchise Sales
A quality process yields predictable results, that much we know. And, it's no different in franchising. Every component of a franchise sales process is designed to fulfill a specific goal, the same as any sales process.
Can You Buy a Master Franchise?
Buying a master franchise for sale can be a rather involved process. And it's not always easy choosing the best master franchise for you. If you would like some advice on which master franchises for sale you should consider buying, please contact us.