Support networks are the key to Franchisee Success
When considering the possibility of becoming a Franchisee, individuals should consider their support network and how it can contribute to their success. Often people mistakenly believe success is linked solely to their own hard work and talent, but in truth, success is influenced by several additional factors. Your support network; defined here as your family, friends, and community will play a key role in your success as a Franchisee.  As you consider franchising; it is important that you consider your support network, and its ability to contribute to the success of your business.
For many people, owning a franchise is a family affair. Your family can contribute to your business in many ways. They may potentially fund your venture or they may play a key role in the management or staffing of your business. In addition, your family may support you in making decisions or provide spiritual support. As you evaluate the decision to franchise, talk with your family and determine the role they will play in the business. Aligning with your family upfront on the support you will need from them can prevent confusion and misunderstandings as your business gets up and running. Going into business has it risk, but those risk can be mitigated if you have the support of your family behind you.
In addition to your family; your friends can play a key role in your success as a Franchisee. Friends can contribute to the financing of your franchise and they can provide valuable counsel as you evaluate different franchising opportunities. Friends may also be a good source for staffing your business, or with help recruiting people to work for you. As you determine the level of involvement you desire from your friends, evaluate the risk and rewards of involving friends in your business. Many good relationships are damaged as a result of mixing personal and professional relationships. It is important that you have a strong and candid relationship with your friends, if you elect to have them play an active role in your business. Make sure roles and responsibilities are well defined upfront. As you grow your business, it will be important to maintain your pre-existing friendships.
Another key stakeholder that will influence your success as a franchisee is your community.  Your community has the potential to be your core base for customers, employees and growing your business. Your ability to engage with your community, understand its needs, and your ability to meet those needs will help you to be successful. Franchise owners have the ability to strengthen their local economy by creating job opportunities. In addition, many Franchise owners give back to their community by supporting sports teams and participating in community service activities. Your ability to add value to your community will help you to establish a sustainable business that your customers value.
Your family, friends and community are all sources you can leverage to staff your franchise. Franchisees that are able to attract and develop talented employees have a competitive advantage on other businesses. To be successful you will need to hire and train some key individuals that you can trust. These individuals need to have the desire and skill to help you run your business.  You are likely entering into Franchising because you want to improve your quality of life. Being tied to your business all of the time, and doing everything at your business is not a recipe for improved quality of life or for success. Surrounding yourself by talented people that can help you to drive sales and control expenses will help you to achieve the success you are looking for.
Being successful means different things to different people. For some; being successful means making a lot of money, for others it means being able to enjoy life, for many it is a combination of the two. No matter how you define success, it is difficult to achieve success alone. We all depend on others to help us achieve our goals. As you consider becoming a Franchisee, ask yourself who around you can be part of your support network. The more support you have from your family, friends, and community the better your chances are at being a successful Franchisee.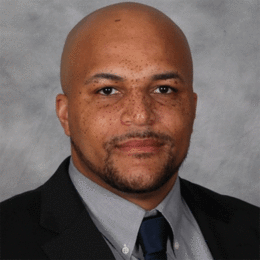 Dorian Cunion
Director of Franchise Systems, 7-Eleven