Stages of Growth in Franchising
Last month we learned that franchise systems go through five predictable stages of growth, each offering challenges and opportunities for prospective franchisees. We also learned that a franchisee that is in-step with the stage of growth of a franchise organization will prove to be more compatible and perform better.
Call it alignment. Call it fit. Call it what you want.
Bottom-line you wouldn't buy a pair of $80 shoes if they pinched your toes, caused blisters on your heels are made you walk like a pregnant penguin in stilettos would you?  Then why spend $80,000 on a business that will rub you the wrong way?
Now that we got that out of the way, let's look more closely at the Stages of Growth in franchising so you can find a business that's a perfect Cinderella glass slipper fit.
Are you someone who can recognize the next big idea – long before others jump on the bandwagon? You're not the guy that came up with the idea, concept or invention. But you ARE the guy that knows how to sell it and build a team around you to exploit it. If so, a Stage 1 Entrepreneurial franchise system might just be your ticket to the dance.
Naturally, as a franchise organization grows, the culture, organizational structure and systems will adapt to support an evolving business model, the needs of the franchisees and to satisfy end-user demands. But long before the growth it all began with an epiphany, and someone willing to step out into the unknown.
Stage 1: Entrepreneurial Franchise
A Stage 1 or an Entrepreneurial franchise is typically a start-up, single silo company. There are a handful of multi-talented and overworked employees- all wearing many hats and juggling numerous projects and priorities.
Company is usually run by the creator or originator of the concept, product or service. The founder sets the vision, manages the business and makes all the decisions. Systems are dynamic and adjusting to the day-to-day needs of the business. In this early phase of business the franchisor is highly energetic and focused albeit there are some challenges.
Resources (human & otherwise) often limited
Leadership distracted and overworked
May be training & support short
Systems dynamic, best practices still evolving
A Stage 1 Entrepreneurial franchise is concentrating their efforts on leveraging, positioning and fine-tuning its unique product or service. They are frequently looking for business-minded individuals with strong sales and marketing skills able to introduce a product, service or opportunity to the others. For an individual whose motivations and skill sets align well with a Stage 1 company there are numerous benefits.
Frequently the concept is first to market
May be able to negotiate better territories and terms
Fewer rules and/or accountabilities
Greater say in future policies
Excellent financial rewards
Are you a trendsetter or early adopter? Do you hate bureaucracy? Do you get bored with same ol' same ol'?  Do you like the idea that you can influence the direction of something bigger than yourself? Are you a natural risk-taker, confident in your ability to make sense (dollars and cents) out of chaos? Do you enjoy autonomy and prefer a franchisor have a hands-off approach? If you answered yes, to these questions your glass slipper might just be ... a Stage 1 franchise. Find out by taking the Zoracle Business Builder Assessment.
Or is a Stage 1 franchise a bit too Lucy Goosey for you?  Do you prefer something more established? Then stay tuned for Stage 2-5 franchises coming up soon.
About Rebecca Monet
Rebecca Monet is chief scientist and president of Zoracle Profiles. Zoracle is a franchise specific solutions provider offering a suite of customizable psychometric assessments. Zoracle's SpotOn! meta-analysis provides insight no singular profile, survey, algorithm or assessment can. Our SpotOn! science determines franchisee-franchisor compatibility and predicts performance. Zoracle reduces recruitment and support costs while increasing franchisee validation and performance.
Visit BeTheBoss.com where you can search for opportunities by industry, investment level and area while researching the franchise industry as a whole using its free resources.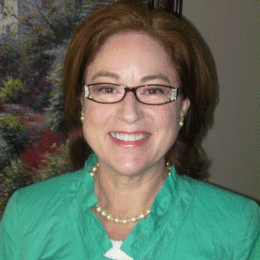 Rebecca Monet
Article Contributor
Charity and Your Franchise
Charity is something a lot of people want to do, but they don't always have the means to make it happen. As a franchise, you can use charity to give back, help your community, and grow your business at the same time.
Style and Substance: Entertainment Franchises
Given this, wouldn't it be great if what your business sold was already inherently interesting? I mean, that's half the battle right there, right? Well, with an entertainment franchise, that's exactly the case.
Franchise Financing: What Will You Do?
You've done all the research, searched your soul, looked at the local market, and finally found the franchise that is right for you. The next big question is how you will finance it.