Social Media Trends for Franchise Brands in 2017
The New Year is now upon us, it's time to reflect on our social media achievements for 2016 and look forward to what we want to accomplish in 2017! (A social media marketing New Year's Resolution, if you will) Whether you conduct a full audit, or take a look back at your monthly statistics – analyzing the past year of social media will only help you to succeed in 2017. Look at what went right last year by searching for your best posts, as well as take a deeper dive into what didn't, and note what may not work with your audience. After analyzing and planning for what you want to accomplish in the New Year on social media, take into consideration these top trends for franchises!
1. Social media is becoming more experience driven. To create that experience your clients are looking for, things like live video (now with options for Facebook, Twitter and Instagram), 360 images and multiple image posting can make your customers feel they are genuinely there with you and a part of the action. Live videos can be a fun and effective way to engage with your audience. Since all live video platforms are still pretty new to users, everyone is still experimenting – so not to worry if you're not an expert just yet! This genuine experience creates a more favorable opinion towards your brand, and in turn, helps to build that relationship and, hopefully, create a loyal customer.
2. Personalization should be a priority. Reaching your target audience with the right message needs to occur in order to stay relevant. Personalizing your messages and advertisements to cater best to your clients is not something to overlook or take lightly. Facebook ads allow for specific targeting to reach the clients who have been on your website, advertisements based on their interests, geographic location, career and many more specific criteria, based on your needs. When scrolling through Facebook or other third party websites, your clients want to see relevant and interesting information that is valuable and personalized to them.
3. Social commerce is gaining steam. This is becoming more mainstream and creating an even easier and more streamlined shopping experience for social media users, as well as businesses alike. Facebook currently has a new marketplace for consumers, but it is not yet available for businesses. Instead, brands can create ads with easy shopping opportunities, carousel ads, "buy now" options and more. Instagram has created a "Shop Now" feature that takes customers directly to purchase the item from their Instagram feed. Pinterest has been offering buyable pins for some time now, allowing their customers to purchase items without ever having to leave their site. They also notify a user via email when something they have previously pinned becomes available for purchase. This convenience is starting to become more of an expectation, where applicable, so adding a level of social commerce to your social marketing mix may be smart to evaluate in the new year.
As we move into 2017 it will be interesting to see how these trends evolve and what new and innovative ways are discovered to reach target audiences and stay at the cutting edge of the franchise industry!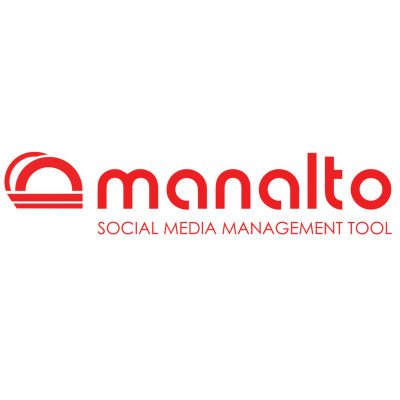 Manalto
Marketing