Social Media Guidelines for Your Franchise
Where should you begin?
When looking to get started on social media, or when you're wanting to ramp up your exposure as a growing franchise, it's a smart move to put social media guidelines in place. These guidelines can help streamline your social marketing efforts, company-wide. Putting some parameters in place can help with effective communication online between your franchise and your audience. This will, hopefully, make it easy to create new pages when your franchise expands, since you will already have these guidelines and this framework in place.
All too often we have witnessed incidents where rogue posters, hacked accounts or negative comments were posted on a corporate page and have been left, without response, for far too long. Ensuring guidelines are in place can help to alleviate some of the stress and manage some of the risk when posting and responding on behalf of your company or franchise system.
So where do you begin with creating your own social media policy and establishing some general guidelines?
1. Claim What's Yours
A good way to protect your brand now and in the future, is to claim the social media handles related to your brand or company, even if you don't plan to use them right away. This step can be completed just as you claim your domain name and email addresses; a modern take on the typical first stage branding procedures.
2. Brand Messages
Create a document that covers how your brand will participate on social media and what your brand voice will be, as well as what online success means to you. This includes how many times a day to post, how you will measure success, how often to pull reports, what types of images and videos are appropriate to use, what channels to pursue for posting, who will be the administrators and so on. The guidelines document should reflect your own corporate policies and structure as well.
3. Monitor Your Brand
Monitor your accounts closely. This seems like something that should go without saying, but if you don't have a process in place for who is responsible, important messages could go unnoticed! Have a method to respond to all inquiries, comments, reviews, etc. that includes the employees responsible for this, who to hand off sales or customer support inquiries to, etc. It's important to remember that social media isn't a 9-5 job and needs attention and monitoring continuously. This is a great reason to utilize a social media management tool to give you that 24/7 visibility into your accounts and activity.
4. Employee Exit Policy
When an employee leaves a company, it's important to ensure that you have the capability to revoke social media access, immediately. Rogue posting happens all too often when a disgruntled employee still has access to the corporate accounts after leaving abruptly or on bad terms. This can be mitigated by using a social media management tool that has a hierarchical structure with easy to manage permission settings, another reason a tool is key. In addition, you should ensure that you have more than one administrator with direct access to your Facebook, LinkedIn or Twitter accounts, to ensure that information does not leave with one employee.
5. Revisit Your Social Media Guidelines Often
Review your guidelines each time a new account is added or a new employee is given access to your social media, either directly or through a management tool. Making sure your social media policy is up to date is crucial to keeping your brand safe and staying on top of your growing business's online presence.
As social media continues to grow as a marketing and communication tool, franchise systems need to have greater control of their brand. Having these guidelines in place are an important piece and step in effective brand and reputation management.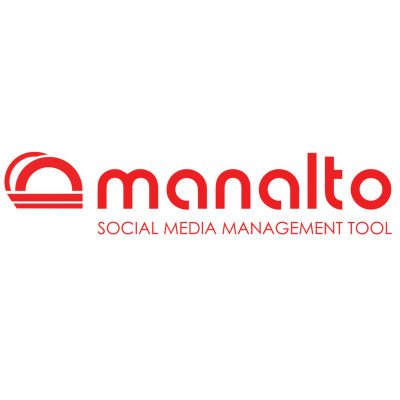 Manalto
Marketing
Identifying Your Ideal Franchisee
There's plenty franchise ownership, But let's talk about developing a high-impact franchise lead funnel that ensures that the prospects reaching the sales stage are the right fit.
Pros & Cons of Becoming a Franchisor
A franchise doesn't come with a stamped guarantee of success. Before putting a trademark investment under your belt, assess the advantages and disadvantages to avoid surprises later.