Social Listening: Five tools to help you hear your prospective franchisees
Social listening has become an important component of franchise social media. Why? There is much to be learned about our target audiences through their social media behavior. Each social media platform offers a way to connect directly with proposed franchisee candidates, answer their questions and concerns, observe their interactions, read their opinions and more. With so many social channels available across the digital media landscape, the challenge may be doing your "listening" where the action is, weighing in at the right time, and in a way that encourages interest in your franchise concept.
Franchise Social Media development: How do you even begin?
In a digital world of likes, comments, tweets, snaps, 'grams and more, it is more important than ever to find a creative solution to a multi-level challenge. Lucky for franchisors, there are multiple companies who have made it their mission to offer the tools we need to make the most of our social media marketing efforts.
What is Social Listening?
Social listening is a process by which companies can monitor digital conversations online about their brand, product or service. What social listening is not is a marketing analytics tool. Marketers may ask, then why do it? What good is it if we can't measure its impact? Having eyes on these conversations is a great way to gain feedback directly from the public. You may not measure the impact these conversations are having on marketing analytics, but you'll have a better understanding of what's driving your customer's behavior, as well as the opportunity to impact "word of mouth" marketing.
In addition, by monitoring the conversations of your audience when they talk about your brand, you find out more about them in general. What social media channels do they frequent? Do they mention other interests? Are there cues to be had to help companies find their target demographic in places they hadn't thought of?
Social listening allows marketing teams to prioritize and evaluate feedback from the public, and then adjust their marketing strategies accordingly. Lucky for marketing teams everywhere, there are effective and easy to use tools on the market to make integrating social listening into their marketing plans a breeze.
Five to get you started
Sit in the back of the room at any social media conference and you will see glowing screens with green buttons pop up on a majority of laptops within the audience. These social media professionals are monitoring their Sprout "Smart inboxes." Sprout is social listening software that makes dashboard diving easy; it not only posts digital mentions in real time, but let clients see whether or not their teammates have already jumped into an online conversation. Sprout organizes its dashboard in such a way to make better use of marketers' time by not crossing wires. They display a visible publishing calendar, and provide metrics that let you measure follower growth, keyword usage, impressions and more.
Strategic Intellavance takes social media a step further providing what is known in the industry as "sentiment tracking." Sentiment tracking not only finds online conversations, but it relates to the marketer whether or not the interaction is positive or negative toward a brand. On the Strategic Intellavance sentiment timeline, clients see a graph of the positive and negative engagement, as well as how many times it has been shared. This is a way to catch potentially negative mentions before they go viral.
What happens when there is online engagement about your brand but it isn't on social media? That's where software like Glean.info comes in. With software from Glean, subscribers rest easy knowing the software also monitors more than 100,000 online news sources, blogs and message boards. If there is a mention almost anywhere online, Glean.info is there to find it.
For marketers who like to be a bit more hands on, there are social listening software companies in the market who "get you." That's why Mod Squad lets clients pick and choose which services they want help with and leave the ones they don't. It's an a la carte system for social listening, crisis management, strategy, sentiment tracking and more…or less! Build the tool you need that works for your business, your team and your budget.
If the opposite is true for your franchised business and you just don't have time for any of it, fear not. Cision is a company that offers an all-inclusive package integrating social media monitoring, data analytics, and customer engagement. They also understand that all marketing tools should play well together, which is why Cision simplifies the process of connecting various marketing tools with its software.
This is just a preliminary list. Other popular social listening tools include Hootsuite, Synthesio, and more. A few minutes of search brings up a plethora of options right for your franchise concept.
Often the first place your target audience goes to air a grievance, sing some praise or look for public opinion is on social media. As vast and sometimes mysterious as it seems, it's a land of digital opportunity when it comes to learning more about your target audience. Imagine how much easier it would be to create an effective marketing strategy when you have a clear picture of what is important to your franchisee. How useful would it be to suddenly realize a chat room or social media channel you hadn't explored is full of potential prospects?
As the future of Franchise Social Media marketing continues to expand, a comprehensive marketing strategy should consider including social listening right along with paid advertising performance data and keyword analytics, public relations reach tracking platforms, and other measuring tactics for both digital and traditional marketing.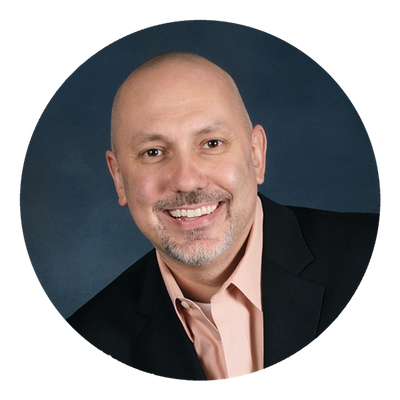 Matthew Jonas
President of TopFire Media
How Much Money Do Franchises Make?
Your first question as a franchisee is probably the most popular one: How much will I make? Franchisers usually won't or can't give numbers for earnings and for a good reason.
The Importance of Human Resources in Franchising
Human resources is the division of operations that manages human capital. A franchisee is responsible for ensuring human resources issues are handled in a manner that reduces risk and ensures a stable workforce.