Sign of the Times: Using Technology to Recruit, Source and Hire Talent
Employees are a business's greatest asset. Therefore, it is extremely important for franchises to properly recruit, source, and hire the most qualified talent. With advances in technology, employers have a variety of recruiting capabilities at their fingertips.  In the past, advertising for open positions was limited to job postings on windows and doors.  Over the past ten years, however, the staffing and recruiting industry has expanded beyond physical job fairs to online databases such as Monster, Career Builder, Zip Recruiter, and Indeed.  These databases allow an employer, for a fee, to promote their business, provide a description on the position, and offer competitive rates of pay to a broader applicant pool.
The key advantages to using an online recruiting tool are:
It allows for instantaneous submissions: This works both ways. Employers can update and post jobs instantly and job applicants can submit resumes or apply online instantly.
It is organized and paperless: No need to have a large filing cabinet full of old applicant resumes. Employers can keep job applications linked to the applicable posting and access that information as needed.
It expands your job pool: It allows you to have access not only to a large pool of applicants, but it also allows you to reach out to job seekers who haven't applied to your job posting but may have posted their resume the job board.
Now that you know the advantages of using online recruiting tools, there are several ways you can make sure your job posting attracts the right candidates for the job:
Differentiate yourself from your competition. Do you offer paid time off? Do you give your employees pet bereavement leave? Have you been named a best place to work? Is there anything special about your work environment? Highlight those aspects that set your company apart.
Link your job postings to your website and other social media pages. This will give the candidates a way to get to know your company a little better and expand your company's reach.
Be specific about your rates of pay. Transparency is very important in today's day and age. Job applicants want to know before they apply what they will be making if they come work for you.
Be specific about the job. This will allow your candidates to better evaluate for themselves if they think they will be a good fit for the job.
Technology offers great tools to help your company grow with the right individuals. Take advantage of these resources for a better workforce.
Modern Business Associates is a HR outsourcing company offering flexible, cost-efficient solutions for payroll, tax accounting, benefits administration, risk management and HR consulting. If you would like more information about how the experts at MBA can help your business operations, please email us at info@MBAhro.com or call (888) 622-6460 or visit www.MBAhro.com.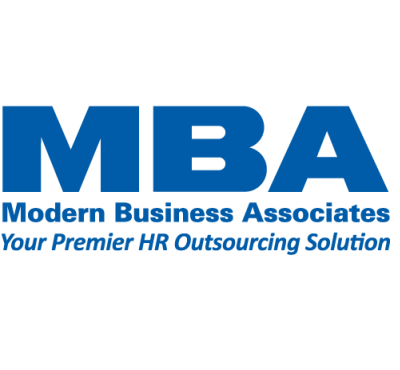 Modern Business Associates
Modern Business Associates
Why is turning 50 such a monumental benchmark?
Whether you're just turning 50 or already past it, there's no reason why you can't chase those dreams. There difference between the past and now is that you're probably much smarter and can see risks more clearly.
Financing your Franchise Purchase
Although there are many franchising financing options available, what will work the best for you depends on your personal circumstances.
Is There Money in Education?
Education is a very altruistic business. In some states, teachers are well compensated. In other states, not so much. To learn about some of the educational franchise opportunities available to you, please contact us.