Sign Franchises Working Mechanism
"Sign, sign, everywhere a sign", sang the Five Man Electrical Band in 1970 and whatever you think of that song, they were right, at least literally. We see signs everywhere we go. And I don't mean capricorn or taurus, nor a sign from "the universe" that you should take up tap dancing, but literal, physical signs. "No Parking" signs, business signs, safety signs, directional signs, and tons more. Where do they all come from? Who makes them? Who designs them? The answer to all those questions: sign franchises.
Sign Franchises
A sign is one of those things you don't really think of until you need one. Of course, you think of all the individual signs you see throughout the day. But you tend to not think of signs in general and how to get one until you need one. A sign is one of those things business managers don't think about when they start their business but they come to learn that signs are incredibly important both for promotional purposes and for more functional reasons. And that is why sign franchises are in such high demand.
How Sign Franchises Work
Sign studios design, manufacture, and install signs. Some signs are fairly standard. "No Smoking", "No Loitering", "Entrance", "Exit", "Restroom" signs all follow a similar template, there's not a need for an elaborate design. But for many promotional signs, design is key. Business signs that display the name of the business either on an exterior wall or behind a reception desk are key promotional and branding tools. They need to be designed well.
That's where the expertise of sign studios comes in. Sign studios can either design customers a sign from scratch or make the customer's own sign design. Some signs are tricky to install, too, either because they are very big or because they are high up or else in a difficult spot to reach, so sign studios can do this for them.
And of course, a sign franchise can do all these things and more. All that is needed is for the sign franchisors or the master franchise to teach the new franchisees everything they need to know about sign design and manufacture. Add to this the standardized equipment that is required and standard protocols to follow and it's fairly easy to replicate what one sign studio can do into a number of different franchise locations. And that's how sign franchises work.
Benefits Of Owning a Sign Franchise
As mentioned earlier, signs are everywhere. Businesses are never going to stop needing signs, so sign franchises are likely to always be in high demand. Furthermore, basically every type of business needs signs. Restaurants, bars, retail stores, office buildings, residential buildings, one-time outdoor events, they all need signs and often several different kinds of signs. There is no shortage of work out there for sign franchises. Sign franchises can also benefit from repeat business. If a sign franchise satisfies a business with well-designed and well-made signage, that business is likely to come back to the same sign franchise the next time they need a sign.
Be The Boss
If you would like to learn more about sign franchises, how they work, and if there are any sign franchises near you available for sale right now, please contact us.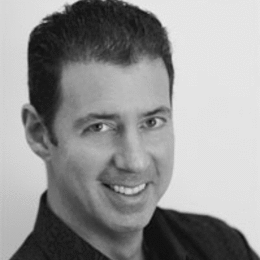 Rob Lancit
Vice President-Internet Brands, MFV Expositions
Evaluating a Franchise Model
Franchisors support their Franchisees in various ways; however the focus of this article is on training, advertising, innovation and expense support. These 4 variables will have a huge impact on the long-term success of Franchisees.