Show Me the Money: The Most Profitable Franchise Industries
There are many reasons to want to be a franchisee. You want to be your own boss, you really want to work in a particular industry, etc. But every franchise owner wants to make a profit. Even if you're not in it just for the money, the money is obviously an important factor. That's why, "What are the most profitable franchises?" is one of the questions that we at Be the Boss get asked the most. Of course, there are a variety of factors that influence the answer to that question. Chief among them are the franchise industries themselves. Entire industries can go up and down in the market and each industry is stronger in some geographic areas than others. Nevertheless, this article will go over, in broad strokes, some of the most profitable franchise industries.
Most Profitable Franchise Industries
When looking at potential for profit, there are many considerations to take into account. But there are three main factors that we will address now: potential for growth in the industry, cost of starting up and maintaining the franchise, and stability. If most reputable economic forecasts predict an industry to shrink in the coming years, then you have to either have full faith in yourself to buck that trend or you'd have to be crazy to invest in that industry. A profitable franchise must be in an industry with potential for growth.
There are plenty of franchises in industries that cost quite a bit to purchase and get up and running but still end up being very profitable in the long run. However, at Be the Boss, we know that not everybody has the resources for a franchise like that. Therefore, low cost franchises are attractive because they don't need to do amazing business in order to be profitable. Lastly, there's stability. Some industries are volatile and fluctuate a lot. Unless you've nerves of steel, you don't want to deal with that.
Examples of Industries with Profitable Franchises
Automotive franchises have a great track record of being profitable. First, there are more vehicles on the road than ever before. What's more, these vehicles tend to be older than they've ever been. Because older vehicles need more maintenance and repairs than newer ones, the economic forecast for automotive franchises is very positive.
Fads are generally something to be wary of in business. But although fitness fads come and go like the changing of the seasons, each fad only serves to reinforce the demand for gyms and fitness centers. Regardless if customers are coming to your gym for heavy weight training, cardio, squats, or jazzercise, they're still coming. That's why fitness franchises are routinely some of the most profitable.
Everybody loves dogs and/or cats and and/or iguanas and/or whatever. People have always loved animals and have always wanted to live with animals. And this was before they were using their pet samoyeds and continental giant rabbits to become influencers on social media. Even when the economy is down, people make sacrifices for their pets and this, coupled with relatively low overhead costs means that pet store franchises are among the most profitable.
Get in Touch
To learn more about the most profitable franchises, please contact us today.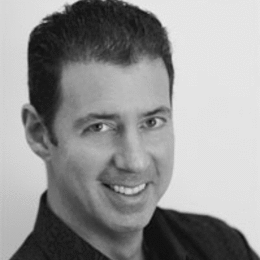 Rob Lancit
Vice President-Internet Brands, MFV Expositions
Getting Ready to Get Ready
There is a franchise business expo this coming weekend and you are ready to get started with finding a business. Not so fast. Similar to starting a fitness program there are a few preliminary steps to think about.
Franchising: Educating The Masses
One of the things I love about being involved with the International Franchise Association is the exposure I get to the different kinds of businesses that use the franchising business model.