Selling Your Franchise Business
Like many professionals my age, I have been planning my retirement for the last 2 years.  That included working on the normal stuff like downsizing my home, shoring up my estate plans, getting a post-retirement financial plan in place, dealing with Social Security, and the list goes on.  Having done all that, if selling a business had to be part of the mix, it would have taken the complexity to a whole new level.
I have done a little research on how franchisors deal with the issue of their franchisees selling their businesses.  In my capacity as a (now retired) board member of the International Franchise Association,  I had the honor of attending board meetings  with 40 of the leading franchisors and franchisees in the industry and casually asked many of them how their brand deals with the issue of franchisees selling their businesses.  In my (very unscientific) interviews there were three categories of responses to the question.
Most of them simply said that the issue is covered in the franchise agreement and a franchisee must conform to the requirements therein.
Some said the franchisor is willing to work with the seller to put them in touch with other eligible franchisees of the brand. They also give guidance on how to price the business.
A few said that they will actually help the selling franchisee sell their business, even brokering the business to potential new franchisees.  In several cases the franchisor would only help if they thought the franchisee was being reasonable on the price.
With limited space there is no room to go into detail here but as an overview there are five major steps in preparing for and selling a franchise business, regardless of which of the above categories your franchisor falls into.
Carefully read your franchise agreement.  Be aware of the rights of the franchisor as it relates to consent to transfer, the right of first refusal, approval of the deal, approval of the new franchisee, transfer costs, new entity training, remodel requirements and other conditions of sale.
Know your Franchise agreement and lease termination dates.  It might seem obvious but double check on your franchise agreement expiration dates and options.  The closer you are to the end of the franchise agreement the less you have to sell. Will you franchisor extend?
Take a whole new look at your financial statements.  Be sure they are in order and can withstand scrutiny. If your boat and camper are not part of the business the expense shouldn't be on the P&L.  Don't surprise your banker; be sure they know your plans.
Make sure your key employees are in the loop when you start talking to prospective buyers.  One of the things that every buyer wants is continuity at least in the short term and your key players staying on board will go a long way in that regard.
Get good advice on pricing your business.  There are lots of ways to arrive at a price but certain multiples that make sense for one industry don't make sense for another.  Get help from your franchisor on the best way to look at it.  Then, if you're serious, price it within reason.
One final concern when getting ready to sell your business is focus.  It is hard to stay committed in any pursuit when the decision has been made to disengage.  Keep the same focus on the business that made it successful in the first place.  The most recent sales and profit performance is the most important to buyers.  Commit to doing your utmost at making the business look its best.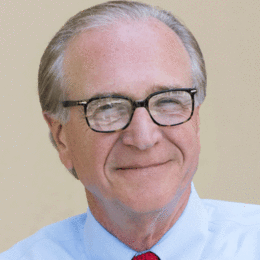 Bob McDevitt
CFE,Senior Vice President, Franchise Development
Big Data Debugged
You hear the term "Big Data" a lot these days. What exactly is it and is it just available for large companies? This term refers to these huge data sets that businesses are building.
5 Ways to Strengthen Brand Loyalty on Social Media
It's essential to make providing your customers with rich and engaging content a top priority. Hopefully, you will continue to gain new customers and keep those you currently have excited and loyal to your brand.