Searching for Opportunity in a Crowded Franchise Market
Franchising is not some get rich quick scheme. Buying a franchise is not like buying a lottery ticket or even like buying stock in a company for the purposes of trading it later. It takes hard work, good insight, and a good franchisor in order to make money by owning a franchise. But the rewards on offer are significant. Buying a franchise is one of the most reliable ways to get a return on your investment. Of course there are many variables, but you also control many of those variables as a franchise owner, so your financial fate is largely in your hands. If, that is, you pick the right franchise to buy. There are many franchise opportunities out there. But which are the best franchise opportunities?
Franchise Opportunities
If you think of a business, there are probably franchises of it. While some industries lend themselves more to the franchising model than do others, there are very few industries in which franchising cannot work at all. Therefore, there are countless franchise opportunities. As a prospective buyer, you really are spoiled for choice when it comes to franchise opportunities. Even when you narrow it down by filtering out those franchise industries in which you are not interested or fear you have no acumen for, those franchises that are not looking for buyers in your area, and those franchises that are out of your price range, you're still likely to find a glut of franchise opportunities from which to choose. Therefore, you must identify the best franchise opportunities.
Identifying the Best Franchise Opportunities
The best franchise opportunities can be wildly different from one another. They can be in different industries, with different requirements of investment, and different target demographics. But they do all share certain similarities as the best franchise opportunities. And it all starts with the franchisor. As a franchisee, you are your own boss when it comes to everyday management of the franchise. But you are overseen by the franchisor and this is what gives franchisees a big leg up on independent business owners. If the franchisor is competent and reliable.
As a franchisee, you need a franchisor who is as invested in your success as you are. How they demonstrate their commitment to their franchisees will vary depending on the industry. But one thing that should always be present is a commitment to ongoing training and support. A good franchisor will be there for you to answer questions every step of the way and to ensure you have the knowledge you need to succeed. Another thing to look for is protected territories; you don't want your franchisor to allow another franchise to open up across the street from you.
Other Qualities of the Best Franchise Opportunities
Other factors that constitute a good franchise opportunity include: industry growth, manageable start-up costs and running costs, and brand name recognition. First , you want to be in growing industry, not a shrinking one. Second, not all of the best franchise opportunities are low cost ones, but they do all have clearly laid out costs and sometimes offers to help to secure third party financing. And third, the better and more established the brand name, the higher your chances of success.
Get in Touch
To learn more about the best franchise opportunities, please contact us today.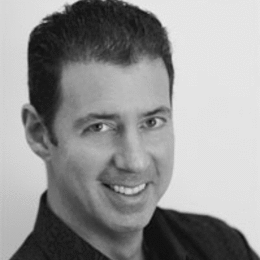 Rob Lancit
Vice President-Internet Brands, MFV Expositions
Join the Plug n' Play Revolution
Screw Henry Ford we are no longer in the industrial age. Who wants to be yet another cog in the wheel? It's time to think plug n' play instead of cookie cutter.
Do You Need to Be Rich to Buy a Franchise?
Do you need to be rich to buy a franchise? But franchises require significant investment. Here are a few low cost franchises you can buy with significant potential for profit.
Why Social Media Matters to a Franchise
If you're serious about moving your franchise forward this year, now is the time to recognize the role that social media can play in helping you reach your 2017 goals.