Registration Update: Knowing Your Exemptions
Franchising is an exciting and potentially lucrative strategy to expand the market for a particular product or service. However, new franchisors must be cautious in monitoring the nature of their sales practices and, in particular, whether they are following all applicable rules and regulations at both the federal and state level. While new franchise sales are, indeed, the lifeblood of the business, a franchisor must simultaneously ensure strict compliance with all requisite rules and regulations. For instance, as a general rule in the United States, every franchisor is required to issue a Franchise Disclosure Document ("FDD"). The FDD is a document that contains particular categories (called "Items") of both factual information and empirical data that are expressly required to be furnished by the Federal Trade Commission ("FTC"). The FDD is designed to disclose extensive information about the franchisor - and the franchise organization - in order to give prospective franchisees sufficient information to make educated decisions about their prospective investments.
The FDD requirement is generally acknowledged and understood by new franchisors (and franchisees) and rarely do franchisors violate the FDD rule. However, one oft-overlooked requirement , especially for start-up franchisors who have not yet retained experienced franchise counsel, is that in some cases, franchisors must also register their franchise offering (and FDD) with individual state governments in the states in which they do business. These state law requirements, when they exist, are governed by the specific laws of that state, and are exclusive from any FTC-regulated federal disclosure requirements. Thus, these laws are equally important to be followed, and a franchisor's failure to do so can prove extremely detrimental, and costly, to an otherwise successful franchise system.
Currently, thirteen (13) states require franchisors to register - with the state - prior to offering or selling franchises. Some states require only the completion of a form and payment, whereas other states undertake a more exhaustive review and carefully review (and comment) on the form and language contained in a franchisor's FDD, which is required to be submitted in "draft" form. And, of course, the rules and regulations are subject to change. For instance, in the Commonwealth of Virginia, the State Corporation Commission recently amended Virginia's Retail Franchising Act (the "Act"). In particular, the Commonwealth acknowledged the existence of a new exemption from the Retail Franchising Act regarding the exemption for "substantial investment" in a franchise.
More specifically, this exemption applies in such circumstances where the franchisee's actual minimum initial investment exceeds $3,000,000, based on the Item 7 requirements of the franchisor's FDD. While this is just one, new exemption, that will apply in very few circumstances, it is important to remember that the franchising rules and regulations, both federally and a state level, are subject to modification and that, because of the complexities of all relevant rules and the interplay of rules at the federal and state level, working with appropriate franchise counsel is critical to navigating such complexities and successfully participating in the franchise industry.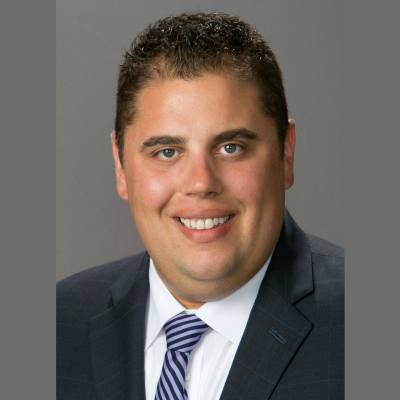 Evan Goldman
Chair of the Franchise Law practice group
Top Franchise Industries in North America
If you're looking for the best of the best or are simply curious about what franchises are leading the pack right now, check out the following top North American franchise industries.
Questions to ask existing franchisees
Some prospective franchisees admit they do not know what to ask existing franchisees. Here are 4+ questions to ask, worded in a way to help you get the information you need.