Refresh, Revive, Renew: Franchise Renewal Season Arrives
Time has come to celebrate a new year. It is time for resolutions, goals and aspirations; time for reflection; and, of course, time to renew and update your Franchise Disclosure Document.
Sure, there are still a few months until the April 30 renewal deadline (for franchisors with a December 31 year end), and countless opportunities for extension, but if you're looking to push your franchise growth further this year, it is best to get started early. Think about it from this perspective – when the month of April arrives, and you have not prepared the necessary elements of your franchise renewal, you are essentially two months behind your competitors. Those two months are a critical time in franchise recruitment, as you look to close sales during the high season of summer.
To get started on the right path in 2018, you first need to reflect on 2017 – not so unheard of in a new year. But, you are not just reflecting on the decisions made, or trends that should be left behind. Your reflection should be focused on your franchise's financial performance.
Financial Auditing
The first step in renewing your franchise documents is conducting thorough financial audits. Not only is April 30 the franchise renewal deadline, it is also just 15 days after the more commonly known, tax day. What this means to you – a busy accounting team or representative. Because of the concurring timelines, your accountant should be your best friend in the first few months of the year. Any hiccups during the financial audit process is time ticking off the clock. So it is prudent to have your financial documents in early before the rush of tax preparation puts your priority on the bottom of the pile. Accountants can be known to push audits to the side during the heart of tax season.
Once the financial audit is underway, your focus should shift to four other areas in your FDD that need to be reviewed and updated. New locations, fee changes, legal activity and financial performance are items that should be reviewed every year, no matter if there are changes or not.
Of course, if there are changes, then things get a little more complicated.
Reviewing Items
For the first time in nearly 25 years, in May the North American Securities Administrators Association accepted new definitions from the 2017 NASSAA Franchise Project Group on registering financial performance representation (Item 19 in the FDD). Since the new rules did not go into effect until October 2017, it is likely that most franchisors have not given the changes much consideration until now. Here are a few things to keep in mind when reviewing your Item 19, and deciding whether or not it is worth it to include this year.
As is the goal of the FDD in total, the goal of the NASAA FPR Commentary is to increase transparency and clarity within the FPR. First, the committee wanted to ensure that definitions within the FDD were consistent with one another. The International Franchise Association, in a memo released in May, uses the example of "gross sales" in explaining this new rule stating that far too often, franchisors have conflicting definitions of "gross sales" as it relates to their fee structure (i.e. royalty percentages based on "gross revenue") and their FPR. According to the commentary, there is no one "right" way to define these things, but franchisors are required to make the definitions clear and consistent throughout the FDD.
In addition to clarifying definitions, the commentary also altered which financial performance numbers are required in an Item 19. If you are a franchisor that, to this point, has relied on listing averages, the new rules indicate that you must now include medians as well. For franchisors who list exact unit revenue for franchise locations, those revenue numbers have to account for the highest and lowest volume stores. No more listing only the top performers to attract franchise buyers. There are additional changes for franchisors that have relied on company-owned units in their Item 19 numbers, so be sure to review the new NASAA FPR Commentary with your franchise attorney to understand how you will be affected.
Outside of the new Item 19 rules, the remaining renewal elements are fairly straightforward. Did you add new franchise or company-owned units in 2017? They need to be accounted for. Did you change your fee structure, perhaps increasing your franchise fee, reducing your royalty rate or adding a marketing fund? If so, then those changes need to be clearly identified in your FDD.
Another important disclosure that must be included in your FDD is litigation. If your company has faced litigation in the past year, you must be transparent with potential franchisees. It is not a discussion most franchisors want to have, but the repercussions of excluding litigation will be much worse in the long run.
Finalizing Registration
Once you complete your FDD review and renewal, you must also decide which markets you want to target in the new year. Keep in mind that renewal is a much easier process than registration, so even if you don't intend to sell in a particular market, sometimes it is worth renewing your registration than starting the registration process from scratch.
The true lesson to learn during franchise renewal season is a simple one – get started early. The entire process can be a bit tedious, but when growth is the goal for your franchise, you do what is necessary to achieve it.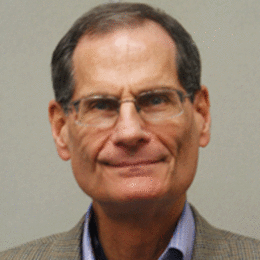 Harold L. Kestenbaum, Esq.
Partner, Spadea Lignana Attorneys at Law
First Steps to Prepare to Finance Your Business
We are pleased to share this link to the 1st video of a 3 part video series. In this video, we cover the following 3 main areas to begin to secure financing for your new franchise business:
Can You Really Make Money from Home?
There are many home-based businesses for sale that do require you to leave your home. To learn about more home-based businesses for sale, please contact Be The Boss
Why You Should Consider a Spa Franchise
Spa franchise opportunities are becoming increasingly attractive to entrepreneurs. Here are a few reasons why you should be considering purchasing a spa franchise.