Q.A. Reps Cringe When Zee's Leave Town
This one is for Linda M. and all the other QA reps out there.
Americans, in general, take off much less than out of country workforces and business owners, even less.  I lived in denial about my ability to take time off when I owned my franchise.  I wanted to believe that I could take breaks as 'normal' people do. So, I tried.
The denial part came the first time I was totally out of pocket, and something urgent happened.  Urgent as in it turned into a lawsuit urgent.  I was on a horse in Idaho, getting my Cowgirl on when 'it' happened.  A sweet little toddler had toddled toward the diaper changing area just as the staff member walked in.  Another toddler 'helped' by pushing the low door behind the teacher and smashed the little girls ring finger.  It was terrible, as in mangled. "Disfigured" is the term used by opposing counsel.
At the time, I was glad I didn't know about it until I got home.  Upon reflection, I realized I could have possibly prevented the lawsuit had I been in communication with my Manager and the client. I attempted another extended vacation five years later, only this time, I instructed my Manager to hunt me down only if there was a fire or blood.  If you guessed a fire, you are correct. It was a bathroom-fan-electrical kind of blaze.  However, still, it was a fire.
I was celebrating my 50th, and this time, my Manager handled the crisis so well that even though I was made aware, I was able to enjoy the remainder of the trip.  She was relieved to tell me in real-time instead of having to wait until my return and I didn't have to be unpleasantly surprised when I walked in the door.
Those two incidents had five years and lessons learned between them. They key is making sure you have all of your bases covered before you leave. All franchisees should take a page from my playbook.
Top 5 Things All Franchisees Should Do Before Leaving on Vacation
1. If you are disconnecting notify your Franchisor Quality Assurance representative.  He or she is your BFF if you are willing to give them your trust. Your Manager should have his or her cellular number in their contacts.  They are your first line of defense and can play offense when needed.
2. Be specific about what you want to be contacted about in your absence.   Use broad categories such as:  Complaints, Injuries (Work Comp and Client), Terminations/Resignations, New Hires, Notable Mail (certified, urgent, unemployment), Money (payroll, overdrawn account) and Maintenance (fires, floods).
3. Be specific about how you want to be notified. Consider all alternatives such as text, email, or voicemail.
4. Be specific about what and how much information you want to know.  I recommend starting with an outline that includes Who, What, When, How and Why.
5. Create a notebook for your Managers to use in your absence.  Include Workman's Compensation Reporting Instructions, Client Injury instructions, your emergency contact information, and other essential contacts they may need, including Franchisor contacts, Attorney's and Liability Insurance carrier information.
Christy Wilson Delk is a former franchise owner, business professor, author and conference speaker.  Her book, Adventures in Franchise Ownership – 4 Pillars to Strengthen, Protect and Grow Your Business is available on Amazon, Barnes & Noble and (for bulk purchase) at  --christy-wilson-delk?variationCode=9781683508830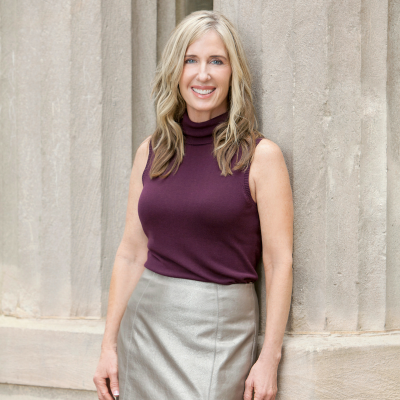 Christy Wilson Delk
Speaker | Writer | Educator
A Consumer Mindset Increases Risk for Franchisees
For new franchisees, investing in a franchise opportunity frequently begins with a consumer experience. The challenge is that using franchise services or eating at a franchise location is far different than investing in a franchise.
Why The Big Fuss About Franchising
Franchising is an excellent business approach when done correctly, as it has own unique set of problems. The franchisor has to put its own business at risk, invest time and resources and train franchisees.