Put Your Best Foot Forward at Your Next Franchise Trade Show
Franchise trade shows – they always seem to be right around the corner. Shows offer a prime opportunity to engage with some of the sharpest minds in the franchise community, learn about how your system fits into the overall industry landscape and connect with hundreds of potential prospects – all in one place. Based on the needs and goals of your system, franchise trade shows can serve as a rich addition to your overall sales strategy. With proper planning and creativity, franchisors can leverage these annual events for lead generation and knowledge building.
Considering adding a trade show to this year's agenda? The following tips are designed to help franchisors make the most of these industry experiences:
One size certainly doesn't fit all when it comes to franchise trade shows. Dozens of these gatherings occur from coast to coast each year, attracting various audiences – from first-time investors seeking opportunities to seasoned franchise executives looking to network with like-minded individuals.
Carefully evaluate where your system is currently, where you'd like for it to be in the near future, and how attending a particular show will help you connect the dots. Are you exploring this option as a sales vehicle or are you attending simply to absorb insights? Does a show present the best possible means for you to accomplish that? Are you considering a large-scale national event or a regional show that targets attendees from a certain area? Once you have a handle on your objective, you'll be in a better position to choose the right show for you.
There's no such thing as a stress-free trade show experience. However, proper preparation can go a long way in ensuring that your focus remains on the show as opposed to wrinkled tablecloths or a delay in shipped marketing materials. Devote as much time as you can to mapping out logistics as early as possible. How many team members will attend? Will you accommodate for their flight and lodging arrangements?
If you're exhibiting, make sure you have a handle on all moving parts, including booth design, print materials, and even business cards. What are the exhibiting hours, and when are you required to set up and move out? How will your team collect and manage leads? Granted, the likelihood of leaving no stone unturned is slim – especially if you're not entirely sure what to expect. However, attention to details can certainly save you a headache as the event date nears.
Whether you're preparing for your first event or you're a franchise trade show veteran, there's always something new to learn. The world of franchising is constantly evolving, and these events present one-of-a-kind opportunities to truly understand where your concept fits into the industry puzzle. Be sure to take advantage of every avenue for networking, discussion and continued education.
I like to establish a rule for trade show attendance among my team: "Just say yes." Has an emerging franchisor reached out to you for a brief chat about your experience? Say yes. Invited to attend a panel about new legislation impacting the industry? Say yes. Is there a sponsored networking breakfast or lunch? Don't you dare decline.
Franchise trade shows, in particular, are designed to encourage learning, connection, and development with every offering. Don't be afraid to take off your dealmaker hat and engage. You never know how the relationships you begin cultivating could develop over time.
Remember that trade shows are going to typically offer a high volume of leads in a very short period of time. Keep your sales conversations with leads concise unless it's a very warm, promising lead. Be aware that not all in-booth conversations are meant to be lengthy. If the visitor wants to talk for 30 minutes about their niece's experience at your brand's location two years ago, for example, be prepared to wrap up the discussion to free yourself up to engage with another prospect who might be wanting to talk with you but won't interrupt if you seem to be busy in conversation.
If your ongoing sales efforts are just a warm-up, consider a franchise trade show to be "the main event." Complete with informational seminars, workshops, exhibition time, and networking opportunities, these gatherings invite franchisors to bring their A Game – whether they're start-up franchisors or long-time pros. Use these tips as a starting point for preparation and you'll be well on your way to ensuring a fruitful trade show experience.
About the author: Robert Stidham is President and Chief Development Officer of Franchise Dynamics, the nation's premier full-service franchise sales outsourcing firm.  Ranked by Inc. 5000 as one of 2013's Fastest Growing Companies in America, Franchise Dynamics has been responsible for more than 7,000 franchise sales worldwide.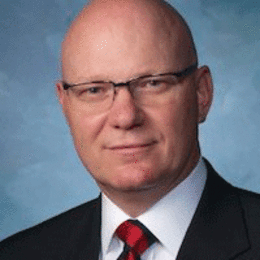 Robert Stidham
President and Chief Development Officer Franchise Dynamics
Top Franchise Industries in North America
If you're looking for the best of the best or are simply curious about what franchises are leading the pack right now, check out the following top North American franchise industries.
Franchising in the Post COVID Shutdown Era: The Time is Now to Change the Future
The pandemic has brought many changes across all industries, franchising notwithstanding. People have been displaced, projects put on hold, and in some cases business owners have had to rethink how or if they will be able to operate their businesses. As contrary as it may seem, however, now is the ideal time for potential franchisees to consider business ownership through franchising. And, therefore, it's an important time for franchisors to provide compelling reasons for franchisee candidates to consider them. As individuals have taken the time to reflect and plan for their futures during the shutdowns and in the subsequent reopening periods, smart franchisors have also stayed busy making their concepts relevant and attractive – not just for consumers, but also for potential franchise buyers.