Put That Content to Work!
Happy franchisees, engaged customers and increased sales are the goals of any franchise – but just how do you go about getting there? Chances are that you already manage content in your back-office system or through a data subscription service. If you do, this article is for you.
Wouldn't it be nice if managing content was automatic – in real-time – and tailored to end customers? Content represents currency to your franchisees – it's their connection with their customers. With everything from promotions and new features to advertising and special events, creating it and keeping it fresh is hard work. But not just any content will do. It must be dynamic. Content that is dynamic is content that is unique and personalized. Dynamic content is effective because it's relevant.
Your franchisees need the ability to seamlessly serve up relevant information at the push of a button. Your franchise's products and services are ever-changing –shouldn't your websites reflect this? A beautiful, well-designed site means nothing if it doesn't engage the target audience. Chances are that you already manage content in your back-office system or through a data subscription service. But wouldn't it be nice if this process was automatic – in real-time – and tailored to end customers?
While this information does not reside in your content management system, regardless your CMS should be able to tap into it and dynamically serve it to your customers and prospective customers via your websites.
It's time to put that content to work for you – and get it in front of the right customers at the right time.
For instance, at Primero our Webtreepro CMS uses a subscription-based model in which content is pulled from an external source, and franchisees can use it to tap into these content sources and serve targeted, dynamic information to the appropriate people. Through Webtreepro's series of roles and permissions, information can be filtered and fed to whoever is managing the external content. Then every time a Web page is displayed, it's populated with content that is relevant to whoever is looking at it.
Let's use travel companies as an example. Travel agencies connect with their customers by featuring promotional offers and allowing them to research and plan their travel right on their websites. This information comes from the travel company's internal systems, data subscription services – or a combination of both. As a consumer browses and navigates through the thousands of potential promotions, Webtreepro dynamically serves up relevant information to the travel company's website in real-time. This greatly increases the likelihood of the consumer finding just the right promotion for them. What's more, Webtreepro is simple and seamless. It easily integrates with other systems that your franchise may already have in place – such as calendar systems, reservation systems and more.
Dynamically served information is not only beneficial in external-facing websites – it can also be useful in the Intranet portal world. Based on criteria that the company sets, Webtreepro's roles and permissions allow information to be seen by only certain employees that need access to that information.
Whether you're a travel franchise or an insurance agency with multiple offices or anything in between,you need dynamically served content.
Steve Press, President of Primero Systems, is instrumental to the company's software development success. Steve is a product visionary, overseeing the development of content management solutions and operationally-vital business systems. He is the principal designer of Primero Systems' powerful web CMS platform, Webtreepro, which seamlessly manages and publishes content across any number of sites to help franchise organizations thrive in the digital age. For more information, visit www.primerosystems.com.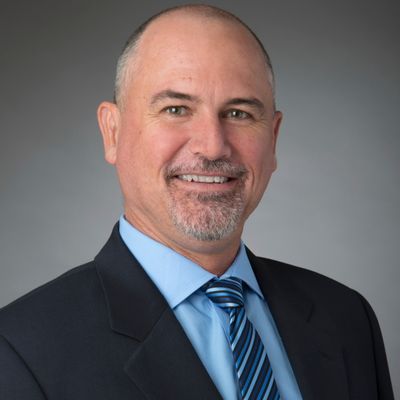 Steve Press
Primero Systems
To Head Lease or not to Head Lease
Whoever signs the head lease maintains more control but will, conversely, spend more time on management issues including paying rent directly to the landlord and complaining about leasing issues.
Don't Be Afraid to Be Yourself
Don't be afraid to be honest about your brand. Instead of trying to hide your concept's relative newness to the marketplace, leverage it as a strength.