Public Relations (PR): Building Your Franchise Brand Through the Media
The Public Relations society of America partially defines PR as "anticipating, analyzing and interpreting public opinion, attitudes and issues that might have an impact, for good or ill, on the operations and plans of the organization." That's a big responsibility. Franchise PR marketing plays a significant role as an amplifier of company messaging and buffer in crisis management. It is the key component that aligns brand story with its unique selling proposition, its mission and its leadership team, and then takes it to the public. They are the "big thinker" in a room of business analysts, harder to measure but necessary to round out the big picture.
Franchise PR and Marketing
For decades, franchise reputation management and franchise marketing have evolved as separate entities, two trains on different paths to the same destination. Marketing based on data; PR rooted in story. However, now more than ever, the work of the PR and marketing departments overlap one another, compliment each other, and the results are enough to take an entire organization to a higher level.
Franchise marketers rely on digital feedback to measure how well a campaign is working, and they can adjust quickly if needed. PR is much more difficult to measure, and once a story is released there is no going back without the possibility of making things worse. PR can be measured however, in tone. Is the feedback positive, negative or neutral, and how does that affect the overall brand? PR offers validation for the franchise development team, industry trends, bylines and podcasts. It positions your brand to attract the right buyer by raising awareness about your franchise opportunity, positioning the leadership of key executives, sharing franchise development news, and spotlighting successful case studies.
What is the most effective way to build your brand by utilizing franchise public relations?
There are some easy ways to implement best practices to help you on your way to build a strong franchise public relations strategy. Follow these guidelines, work in tandem with your franchise marketing department, and see how efficiently two trains can become one silver bullet.
First, create a media list. Who are you trying to reach with your message? Like marketing, keeping a target market in mind while creating content is the best way to keep messaging consistent. Further, knowing "where they are" will dictate placement. In franchise marketing, seek out publications where you are likely to find your audience, like Restaurant News for a QSR concept or Plumbing and HVAC Magazine for a home services brand. If you are pitching to a more general business or entrepreneurial publication, only pitch to journalists or influencers who understand the franchising industry, otherwise you'll find yourself trying to teach franchising fundamentals, and may lose your pitched story in the process.
Next, decide which PR mechanisms fit your overall franchise marketing strategy. Will you utilize press releases and e-newsletters, or does it make more sense to place your company thought leaders in front of an audience? Maybe event sponsorship works well for your brand, or perhaps a mix of all three. These are decisions made after understanding the key message points the franchise marketing team wants to push.
Lucky for PR professionals, PR has expanded into the digital realm where backlinks from tier 1 and tier 2 publications (your ultimate media wish list) strike PR gold when linked back to your franchise website. The internet makes it easier than ever for industry influencers to share or recommend your brand with a simple mention and link from their blog or social media post. Those are results you can measure!
Get the help of a franchise PR agency.
Social media channels are where relationships between a company and their market are built. They are where brand narratives play out day to day, and where crises are averted or dealt with. The key factor for PR success in social media is maintenance. Make sure you are consistently pushing the narrative of your franchise concept across the relevant channels for your audience. Crisis management is much more difficult to handle if prospects only see your name pop up when there is a problem. A meaningful, positive, trustworthy relationship between a brand and its followers can even bring the public to its defense. Having a franchise pr agency that helps you manage your online supporters is a key component for any PR campaign.
Franchise PR strategy and communications.
Franchise communications professionals are at the heart of a marketing campaign. They create a face and a voice for a brand and are the storytellers behind it. Implementing a PR strategy or campaign alongside that of franchise marketers can allow you to break down more barriers between your franchise concept and your target market, creating an opening for more leads and future revenue.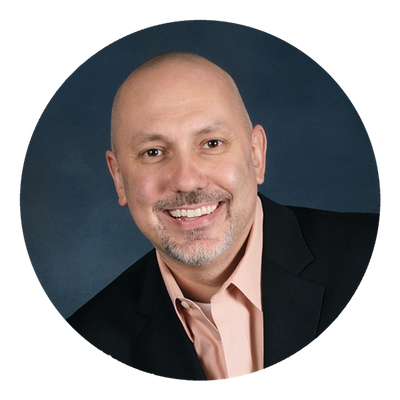 Matthew Jonas
President of TopFire Media
Identifying The Best Franchise Industries
If you are willing to spend some time doing a little homework, or research, you can identify dozens of franchise businesses that meet the criteria of hot or best opportunities. Here's how you can do it.