Public Relations: Pitching in a Digital World
Old school PR pitching best practices aren't gone, they're just in transition. A phone call or a drafted press release used to be one way to introduce your brand or your franchise opportunity to a reporter, but that was when options for placement consisted of newspapers and magazines, and reporters were the only professionals sought to spread the word.
Not only has media blossomed into a 24-hour, consumer-driven digital landscape across multiple channels, but PR has also become a critical part of a franchise brand's overall digital marketing strategy. Before the web, there was no consistent way to measure ROI for a placement, and options for localized targeting were limited.
Today's digital environment is vast, and the opportunities to spin the pitch to fit modern day practices and targeted audiences are many.
Find Your People
PR professionals have always known how important it is to build relationships with those who may pick up a story, but a few things have changed in recent years. The press release isn't necessarily ancient history, but, instead, a well-crafted email with few key sentences about how your franchise brand will benefit a writer's upcoming story can be a better approach. In order to know what that upcoming story might be, you need to know a little bit about the reporter and the publication, channel or page.
We live in a world of links and backlinks, of media representatives, of bloggers and influencers whose backgrounds have zero to do with your brand.[1] The question to ask is not who will promote my company/brand/story/franchise? But rather who needs what I have? Look for the industry writers, bloggers, and influencers who fit your target demographic. The key is to connect with them before you have a need to pitch them. Read the work of your industry experts, subscribe to their YouTube channels and Twitter feeds. Get to know their personalities, take notes on their posts so you can reference them later, comment and engage before reaching out to them. Establish yourself as an expert who they can reach out to as well, when they need you as a source.
When it comes to influencers, you must think of who they are influencing. If you sell skateboards to teenagers and young adults, then of course you'll be subscribing to skater channels, but also video game influencers (gamers) and hosts of commentary channels because that's where the youth of today tune in. Likewise, if you are seeking white-collar, 40-something business executives as new franchisees for your concept, find out which podcasts they are listening to and what blogs they are reading, and start engaging there.
Be Flexible
What happens when you've scheduled a pitch for Monday at 9:00am and an earthquake happens at 8:55am? Or there is a royal birth, or breaking news on any myriad of topics, whether mainstream, political or pop culture? You delay. Give reporters a minute to catch their collective breath so you have their full attention (unless your pitch directly relates to the viral event. In that case, run-don't-walk to take advantage of the timing!), Waiting another day or two to find an opportune time to promote your franchise brand and story can often pay off far more than trying to squeeze it in among today's hot topics.
Align Your End Goal with your franchise PR
Engagement and visibility are the latest buzzwords in digital marketing and Franchise PR strategy. We still count pick-ups or placements, but now we can count how many times our franchise brand stories have been seen and talked about (and we get to talk back!). Thanks to digital marketing and social listening, we can now measure when these things happen. We know exactly how many times our mention has been shared, who it was shared with, on what kind of device, and when. Solid, measurable performance in those areas can be as big a win as being picked up by an industry magazine, not only for the exposure, but by what we can learn from it.
Create good content, get it in front of the right people, improve your mobile strategy,[2] and then analyze and adjust. Digital marketing tools give us the means to do all of these, which in turn, drive us to strategically pitch a franchise opportunity in the right direction, to the right people, via the most preferred method.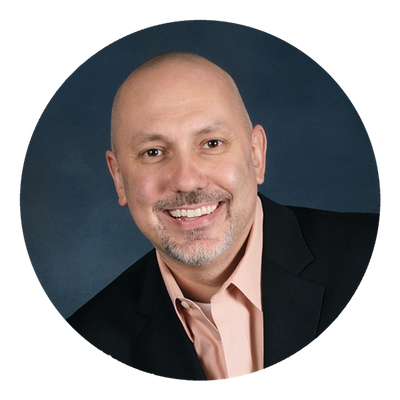 Matthew Jonas
President of TopFire Media
6 Reasons to Buy a Sandwich Franchise
Entrepreneur's Franchise 500 List is still loaded with fast food franchises. And one of the most popular types of QSR is the sandwich franchise. Here are six reasons to buy a sandwich franchise.
The First Steps Towards Buying A Franchise
Franchises offer a lot of benefits to a new entrepreneur. You get the boost of an established brand, complete training systems and continuing support throughout your time with the company. Try these five methods for gathering information.